Kashmir delimitation Issue: Reason PM Modi Insisting On Delimitation
Vignesh Subbaian (Author)
Published Date :

Jun 25, 2021 15:49 IST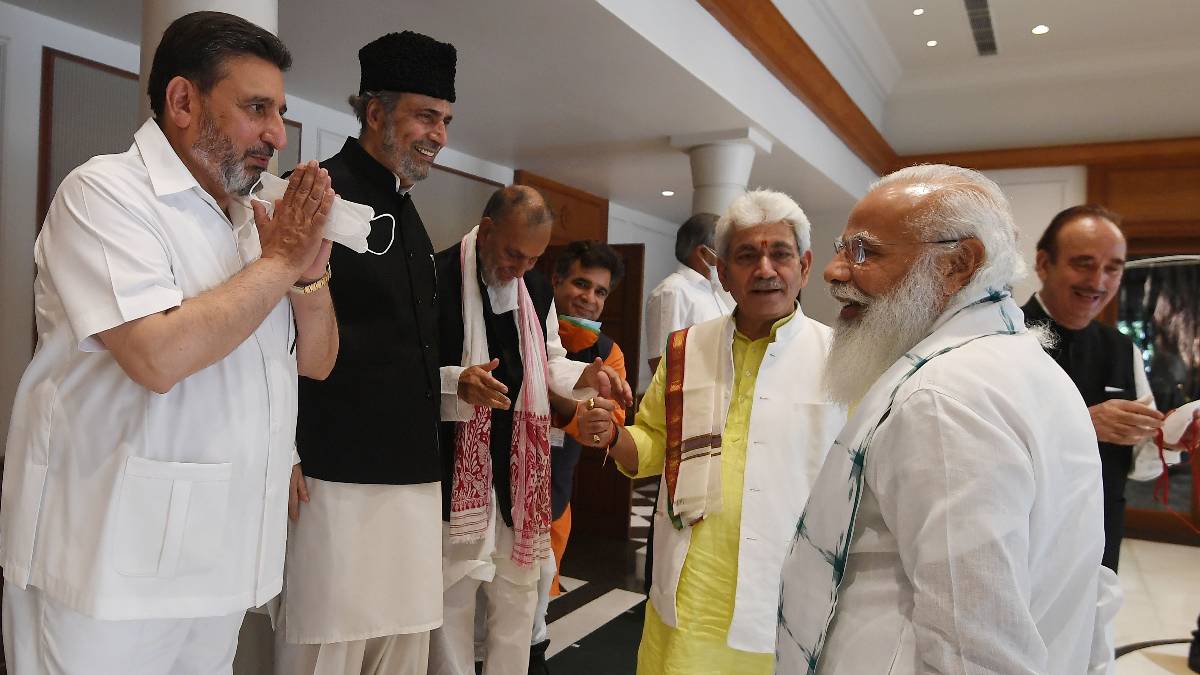 With the all-party meeting on Kashmir is over, Prime Minister Modi has demanded that all party leaders participate in the delimitation. In 2019, the Union government repealed Section 370, which gives special status to the state of Kashmir. Furthermore, the state was divided into two union territories.
After that, the governor took care of all the activities there. For about two years, there was no political activity. In this context, an all-out meeting on the Kashmir issue was held yesterday under the chairmanship of Prime Minister Modi. The all-party meeting, which lasted for about 3 hours, was attended by 14 prominent political party leaders from Kashmir.
Prime Minister Modi has demanded that all political party leaders should take part in the delimitation process in Kashmir. Commenting on this, Prime Minister Modi said, "Our priority is to strengthen democracy in Kashmir."
But former Kashmir Chief Minister Omar Abdullah has strongly opposed the decision. He also questioned why delimitation is being done only to Kashmir now, as all other states in India have decided not to do delimitation until 2026. All parties in Kashmir are against delimitation.
To note, Kashmir was last delimited in 1995. This was done based on the 1981 population. The 1991 census did not take place there due to reasons. Despite the 2001 census, legislation was passed in the Kashmir Assembly to ban constituency reorganization until 2026. If the special status of Kashmir is revoked, the law will no longer be valid. The delimitation will be done based on the Constitution of India.
The commission was set up by the central government last year. According to the Kashmir Reconstruction Plan passed in 2019, Kashmir will have 90 seats in the new assembly. This is seven places more than it was before. The old assembly had 46 seats in Kashmir and 37 in Jammu.
Kashmir now has a population of 68 lakhs, and Jammu has a population of 53 lakhs as of 2011. That means this time, Kashmir may get more assembly seats than Jammu. The parties there have argued that delimitation should not be done to Kashmir alone and that delimitation should be done to Kashmir while delimiting all states.