Pinarayi Vijayan Passes Resolution Against the Citizenship Amendment Bill in Kerala Assembly
Gokul Saravanan (Author)
Published Date :

Dec 31, 2019 10:55 IST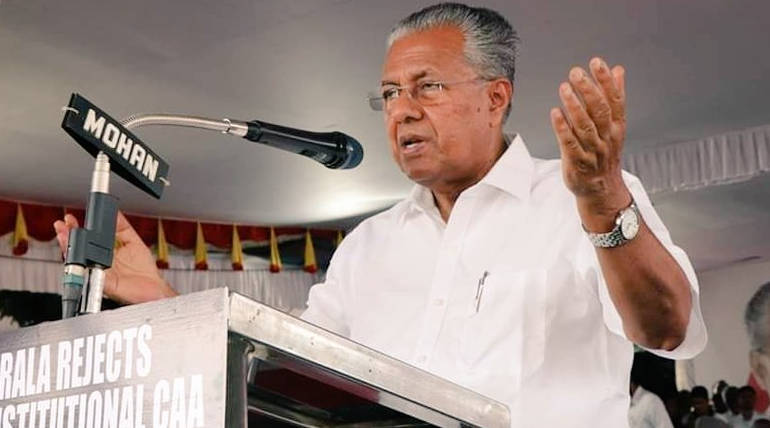 Kerala CM Pinarayi Vijayan Passes Resolution Against the CAA: Pinarayi Vijayan, the Chief Minister of Kerala, silently passed the resolution to withdraw the Citizenship Amendment Act in Kerala Assembly while some states are protesting against the Act violently.
On Tuesday, December 31, 2019, Kerala CM Vijayan confirmed that no detention centers would be established in the state. Kerala has a vast history of secularism. So the state Assembly needs to keep the tradition alive.
The Chief Minister of the state also stated that the CAA as the contentious Act and unconstitutional. The Act that derived some new guidelines for granting citizenship to the immigrants is violating the fundamental rights of equality.
CM Vijayan submitted the resolution in the Assembly of Kerala today, and the resolution passes with the maximum support of the CPI(M) party and the opposition Congress which is already agitating against the CAA.
CM Vijayan was the one among the first few people to raise voice against the Citizenship Amendment Bill when the bill was first tabled in the Parliament. When the bill got amended, he said this law is purposely rejecting the secularism of the nation. And this also makes sense that the saffron party's (BJP) prominent position in Indian politics is communalism.
This bill has no place in Kerala. Now, he moved the anti-CAA resolution in the state assembly, as he said.