RTI Amendment Bill and Triple Talaq to Curtail the Rights of the Indian Citizens
Vijayan Sankar (Author)
Published Date :

Jul 26, 2019 11:34 IST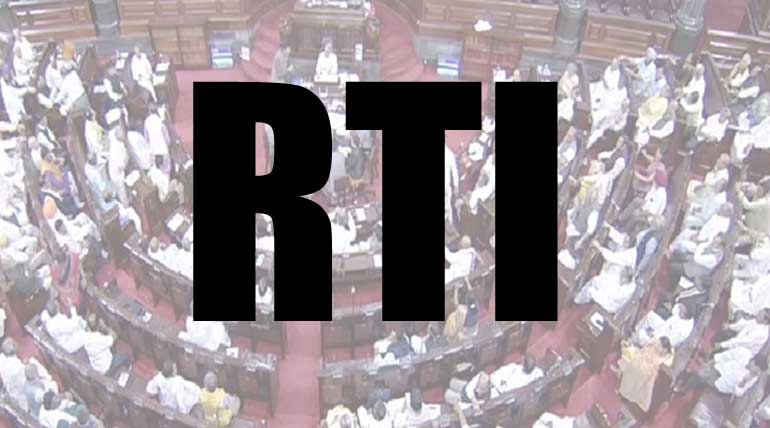 RTI Amendment bill & Triple Talaq to curtail the rights of the Indian citizens
Parliament passes RTI Act amendment bill, and Lok Sabha passes Triple Talaq bill yesterday, i.e., July 25th, 2019.
The ruling BJP celebrates for the victory of safeguarding the rights of Muslim women and the terms RTI amendment as routine.
But, there are too many ramifications that meet the common eye from these critical developments.
RTI Act Amendment bill, a death knell to the rights of citizens:
The prestigious RTI Act was passed on June 15th, 2005 by the UPA Government. It gives rights to citizens to information in the working of all public authority.
But the amendment bill passed by the parliament yesterday changes three provisions of the term, salary and its deductions of the CIC or the Chief Information Commissioner.
The first two amendments will decide the tenure of the CIC and their salaries.
As per the original act passed in 2005, it was to be decided by law. But now with the amendment, it will be decided by Central Government bureaucrats.
It will shake the fundamentals of RTI Act as the CIC will be bound by the said political bureaucrats and act according to their whims and fancies.
Triple Talaq bill passed by Lok Sabha:
On August 22nd, 2017 Supreme Court with a 3:2 verdict banned the Triple Talaq.
It bans the practice of divorcing Muslim women orally by their husbands. Without a doubt, it is a landmark judgment and will help in a great way for Muslim women in India.
India though late, joins many countries around the world including Pakistan banning Triple Talaq.
But in spite the order of the Supreme Court the Triple Talaq bill was brought in the Lok Sabha during NDA 1 rule. Now it is passed by the Rajya Sabha and becomes a law.
What is wrong in Triple Talaq Bill?
The banning of Triple Talaq is the right step, and the Supreme Court already banned it.
But NDA is making it law with three years imprisonment for the husbands against whom the wives gave the complaints.
It is not specified by the Supreme Court and not by any country which made Triple Talaq illegal.
It will cause not only irreparable damage to Muslim husbands but also to their families in the long run.
It is what the reason for the opposition for asking it to be sent to the select committee for discussion.
But now it is passed in the Lok Sabha and set to be passed in the Rajya Sabha like the RTI Act to become law.
One by one, all institutions are degraded now, and these two are in line with it and could cause the right of the citizens to be under threat.