Annual Pilgrimage Begins in Sabarimala and Five Women Were Sent Back
Vignesh Subbaian (Author)
Published Date :

Nov 16, 2019 15:42 IST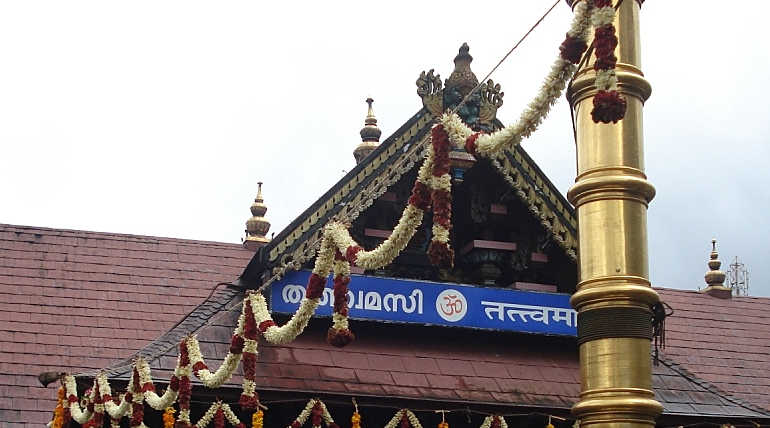 Sabarimala in the limelight again with the opening for a two-month pilgrimage and of Supreme court order on November 14.
The 41 days annual pilgrimage to the Ayyappa Shrine has begun, and Police who are being set to guard the region have sent five women pilgrims back, preventing their entry. As per the source, the five women were from the other state were in the Childbearing age, and that was the reason behind the guards to stop them amid the SC judgment.
Sabarimala, the abode of Lord Ayyappa in Kerala, is opening today for devotees to worship for two months. Kerala's Devaswom Minister, Kadakampally Surendran, says women who want to worship Ayyappa will not get police protection. It is after the Supreme Court's November 14 order to refer the appeal of its earlier order allowing women to pray to a seven-judge bench.
November 14, 2019, & September 28, 2018, Supreme court orders on Sabarimala
Supreme Court Chief Justice Ranjan Gogoi headed the five-judge bench, which was hearing the appeal on its previous order dated September 28, 2018. It was the same judge who headed the bench than to allow the women of menstruating age to worship in Sabarimala, where there prevailed a strict ban on the phenomenon.
The orders on the appeal were reserved recently and were on November 14, 2019, referred to a larger bench of seven judges. The two other judges in the present bench asked Solicitor General Tushar Mehta to tell his authorities of their dissent in this referring the issue to a larger bench. The two judges who deferred with the other three judges are FH Nariman and Y Chandrachud.
Why is the Kerala Minister now not giving police protection to women worship in Sabarimala?
Last year many women activists entered the shrine with police protection amid wide protests from many Hindu organizations. Even this year, while the temple is opening now for a two-month pilgrimage of devotees, there is a strong 9,000 police personnel keeping guard for safety. The Kerala government has to face a lot of flak from many corners for such protection earlier, and also many issues arise out of them apart from huge police personnel standing guard for supporting these women activists.
Since the issue has become sub-judice now with the larger bench to decide on the issue, the Kerala government does not want to waste money and police personnel duties on the temple. Hence they refrain from police protection to women entering Sabarimala.