Saravana Bhavan Hotel Rajagopal Case Judgement Result
Vijayan Sankar (Author)
Published Date :

Jul 10, 2019 10:36 IST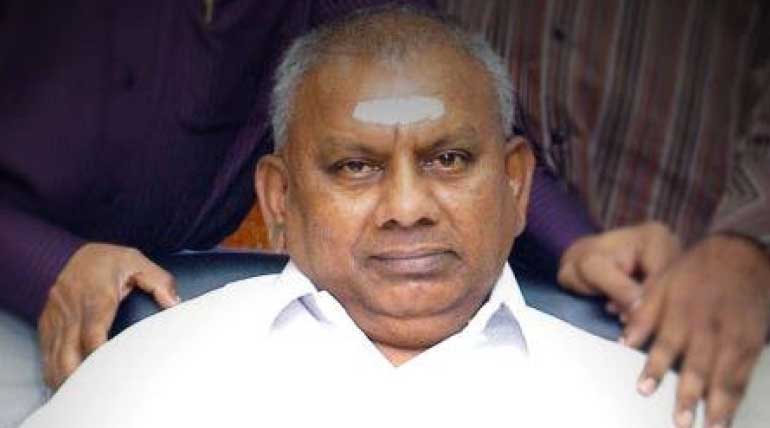 Saravana Bhavan Hotel By Rajagopal
Saravana Bhavan Rajagopal in the early 1980s was a small provisional store owner in Ashok Nagar, Chennai. He started a vegetarian hotel there called Saravana Bhavan. Within a span of 10 to 15 years, he opened its branches in many parts of the world. It became a brand identity of a hotel for vegetarian food internationally.
He shot to fame with his excellent managing skills and providing tasty and hygienic food. But on 9.7.19 i.e., yesterday the Supreme Court refused his plea to grant more time for surrender for a lifetime jail term. What happened?
The rise and fall of Rajagopal:
With the stupendous success of his hotel business, Rajagopal became a household name for good food. His staff praised him in all the branches for his generous attitude. On confirmation of the Saravana Bhavan employees, their children's education expenses were taken care of by Rajagopal and loans arranged in banks by him for them to buy houses.
All this made his hotel chain rise and rise to its ultimatum. With even the high prices, people wait to eat at all his outlets. But it was the same staff that was the reason for him to enter the jail for life imprisonment.
Santhakumar murder and Rajagopal's imprisonment:
It all started during the 1990s when Rajagopal a staunch and ardent believer of astrology wanted to marry Jeevajothi. As per the astrologer's advice, he wanted to marry the daughter of the assistant manager of his Chennai hotel branch.
But the daughter Jeevajothi who was only in her early twenty's refused and later married Santhakumar in 1999. Unperturbed by the marriage Rajagopal continued his persistence to marry Jeevajothi and went to the extent of even killing Santhakumar in 2001.
The murder case trial and conviction by Supreme Court:
He was the first accused in the murder case and given seven years of imprisonment by a judicial court in Chennai. Later hearing the appeal of Rajagopal the High Court Madras increased the sentence to life term.
It was in this year March that the Supreme Court confirmed the verdict of the High Court and ordered Rajagopal to surrender before the High Court on Tuesday, July 9th 2019.
What happened yesterday in Supreme Court?
Supreme Court rejected the plea of Rajagopal to give him time to surrender on health grounds. They questioned that he never reported illness during the hearing and made no earlier request until then. Then Rajagopal surrendered with an oxygen mask before the High Court Madras to serve a life term in prison.
Rajagopal is an example of even great minds could end up in jail if they choose the wrong ways and means to fulfil their greed.