Saravana Bhavan Owner Rajagopal Died at Private Hospital Today
Anusha Sathish (Author)
Published Date :

Jul 18, 2019 12:02 IST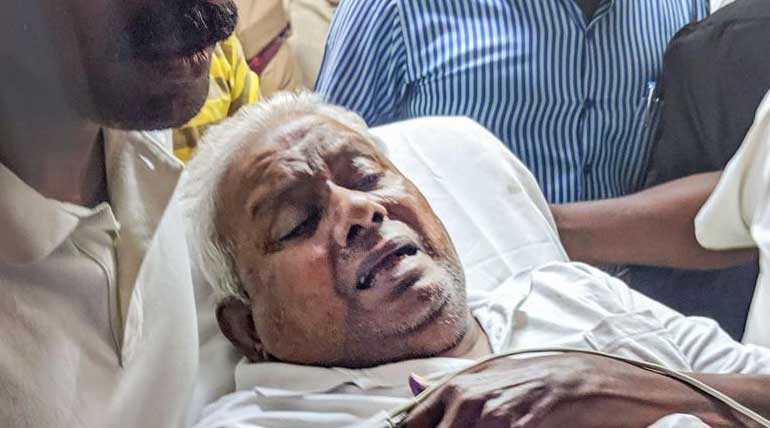 Saravana Bhavan owner Rajagopal died of cardiac arrest.
Rajagopal who has been conferred the name "Dosa King" was given a life sentence over the murder of his former employee. He died of massive cardiac arrest today morning.
Due to critical complications, he was put under ventilator support on Saturday night. During March, the supreme court has awarded lifetime imprisonment to Rajagopal and eight others for murdering his employee Prince Santhakumar, to marry his wife, Jeevajothi.
Sources say that Rajagopal believed in astrology and decided to marry for the third time. In spite of a little hesitant to do, after meeting Jeevajothi, he fell in love with her and was behind her which has brought him to the current condition.
The founder has come to surrender before the sessions court along with eight others on July 9 with an oxygen mask. In spite of asking relief for some more time stating his ill health justices N.V. Ramana, Mohan Shatana goundar and Ajay Rastogi refused to grant him relief.
His condition has worsened, and he got admitted to Stanley Medical College Hospital's prison ward. However, his son has made a plea and based on that he was shifted to Vijaya Hospital.