Education Minister Sengottaiyan Today Awarded 377 Teachers Sarvepalli Radhakrishnan Award
Vijayan Sankar (Author)
Published Date :

Sep 05, 2019 18:31 IST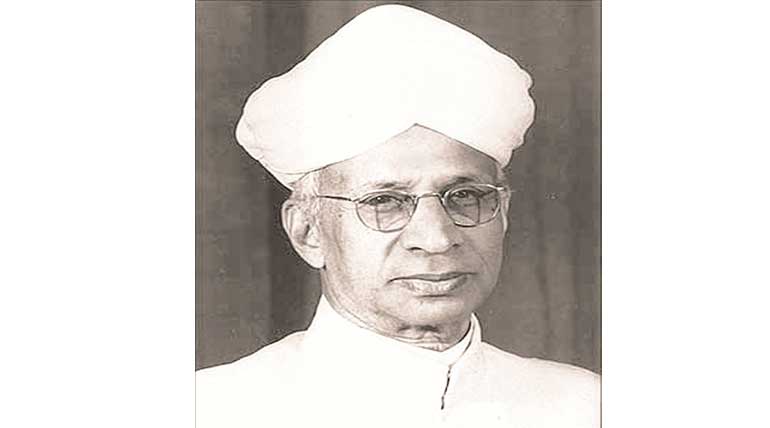 377 school teachers get Sarvapalli Radhakrishnan award today and all teachers to get tab boards soon: Education Minister Sengottaiyan today awarded 377 teachers Sarvapalli Radhakrishnan award. It is in the continuance of the Tamil Nadu Government honouring teachers on teacher's day. The awards were given in Anna centenary library in the presence of Fisheries Minister Jayakumar, Co-operation Minister Sellur Raju among Ministers. Speaking on occasion, the Education Minister Sengottaiyan gave sweet news to all the teachers across Tamil Nadu to provide tab boards similar to laptops to them soon.
The breakup of the 377 Sarvapalli teachers awards given today: Education minister Sengottaiyan distributed totally 377 teacher awards to
Primary school teachers - 165
Teachers of schools run by the Tamil Nadu education department -165
Teachers of Matriculation schools – 32
Teachers of Anglo Indian schools - 3
Physically challenged teachers - 2
SCRT training teachers - 10
Education Minister Sengottaiyan praises the teachers on teachers' day: In the award-giving ceremony now, Sengottaiyan honoured all teachers of performing their duty well in spite of many difficulties and made many observations including
Tamil Nadu government is well aware of the challenges of teachers and is doing their best to help the teachers
Thanked the teachers who have effectively taught the new syllabus to the students that will benefit the students in a big way.
Proud of the teachers who are getting national awards by teaching the new syllabus
All teachers to get tab boards similar to laptops to teach the students in the class effectively
Teachers should teach all real-time ethics and principles apart from education to students
Government is keenly watching the interaction of teachers and students to improve the level of study
The government will continue to support and help teachers in all ways for better education in the state
Apart from the Chennai function, there is also Sarvapalli Radhakrishnan award-giving functions held across many districts in Tamil Nadu. Teachers are the torchbearers for the knowledge search of students and awarding them for their hard work by Education Minister Sengottaiyan is commendable.