Seventeen Dead, Shops Looted and Many Injured in the Delhi Violence
Vignesh Subbaian (Author)
Published Date :

Feb 26, 2020 10:36 IST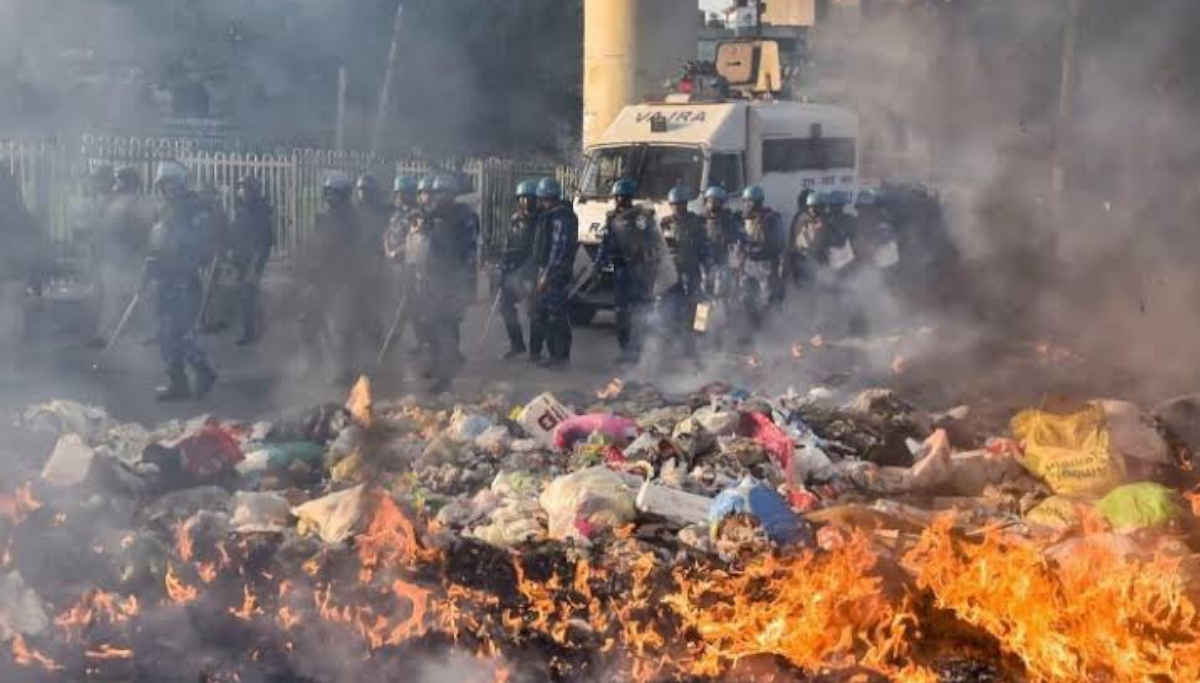 Seventeen persons, including a police official, are dead and more than 160 people injured, including a child in Delhi due to communal violence. Sec. 144 imposed in many parts of northeast Delhi. CBSE X and XII exams in most parts of Delhi are postponed, and many schools are closed. Reporters were attacked and chased by violent mobs in Delhi.
High Court, yesterday night orders police to make a safe way for the injured to be admitted to hospitals. Delhi is burning just 15 kilometers from the Rashtrapati Bhavan, where President Trump was participating in the grand banquet before leaving for America.
Delhi, the national capital, turns violent for the past three days after clashes between CAA protestors and supporters. It all started with 1000 women starting a peaceful protest near the Jaffarpet metro station. BJP controversial leader Kapil Mishra came to the protest spot and ordered the police officers to clear the protest, or they will take care of it.
The said video went viral, and Kapil Mishra started CAA support protests near the anti-CAA protests. The clashes began on Sunday and are continuing for the past three days killing 17 people and counting every second with many of the injured are having head injuries. It is because the people are targeted on their heads with stones.
Reporters confirmed that the police mostly remain outnumbered and without any order from the higher police officials. The reporters have to hide in cars and take the visuals and report live to channels. NDTV reporters were attacked by the mobs and asked to confirm their religion. Tamil Nadu news channel reporters were hurt by the mobs and are hiding to cover the violence unleashed in most parts of northeast Delhi.
Meanwhile, the Delhi High Court judge S.Muralidhar in a late-night hearing at 12:30 am today, February 26, ordered the Delhi police to provide safe passage of those injured in the violence. Reporters confirmed that the mobs loot shops and target peoples' heads with stones leaving more than ten with serious head injuries in the hospitals.
Chief Minister Arvind Kejriwal visited those in the hospital. He wanted additional police force or military to control the violence which is going out of hand. Most of the schools in Delhi remain closed today, and CBSE board exams are postponed.
Many have lost their shops and belongings. Mobs are ruling the streets of Delhi with deadly weapons and guns. They are on a killing spree as a result of less action from the police side.
Only on Monday, February 24, 10 lakh students in Jammu & Kashmir started going to schools after seven months. Now the national capital is burning, and schools remain closed. Everyone, including the reporters, is scared and running helter-skelter in Delhi without knowing when it will end.