Six Deadly Terrorists in Coimbatore - High Alert Across the City
Vijayan Sankar (Author)
Published Date :

Aug 23, 2019 14:04 IST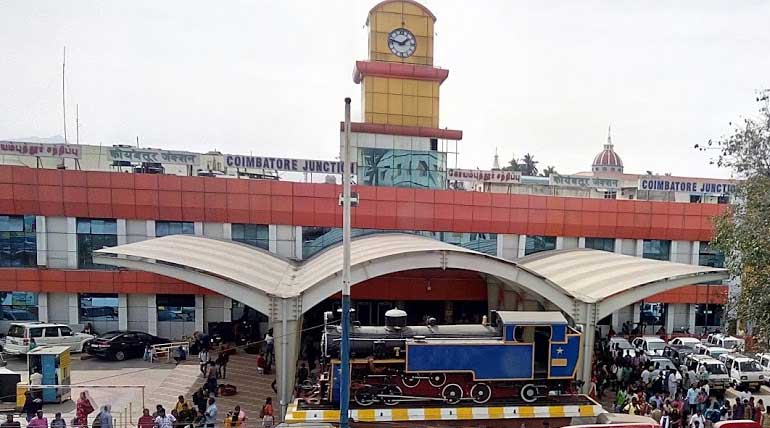 Six deadly terrorists in Coimbatore - High alert across the city: Intelligence reports today confirmed the intrusion of six suspected LeT terrorists in Coimbatore. Out of them, one is a Pakistani named Iliyas Anwar, and the remaining five are Sri Lankans. All six of them could be disguised like Hindus with Thilak and Vibuti on their forehead. The police and other intelligence agencies sound high alert across Coimbatore.
2000 police personnel to safeguard Coimbatore:
Following the intel of these dreaded terrorists who entered Coimbatore through Kerala, there is security everywhere in Coimbatore. They must have come to Kerala via Sri Lanka and could cause heinous damage to any crowded places. Hence high alert and tight security cover Coimbatore city. The following are the measures taken by the government to prevent any untoward incidents by these dangerous terrorists.
Armed police protection is given to all major crowded places like airport, railway stations, and famous religious places, among others.
All five-star hotels and other outsiders residing places across Coimbatore are being thoroughly checked now.
Ukkadam and Townhall are guarded by police personnel with guns.
Twenty commandos in two teams are brought into Coimbatore.
All entry points of Coimbatore thoroughly check the incoming vehicles.
In many crowded places in Coimbatore apart from uniformed police, a lot of undercover police are positioned to catch the terrorists.
Forty police patrol vans will do continuous rounds across Coimbatore city.
The cops stop many people and only after proper verification they are allowed to go again.
Jayanth Murali, ADGP Law & Order is now camping in Coimbatore to supervise the security arrangements. Coimbatore city is now under cover of police to catch the dreaded six terrorists from Lakshar e Toiba.