Student Protest Against Citizenship Amendment Act is Getting Intense
Vignesh Subbaian (Author)
Published Date :

Dec 16, 2019 11:59 IST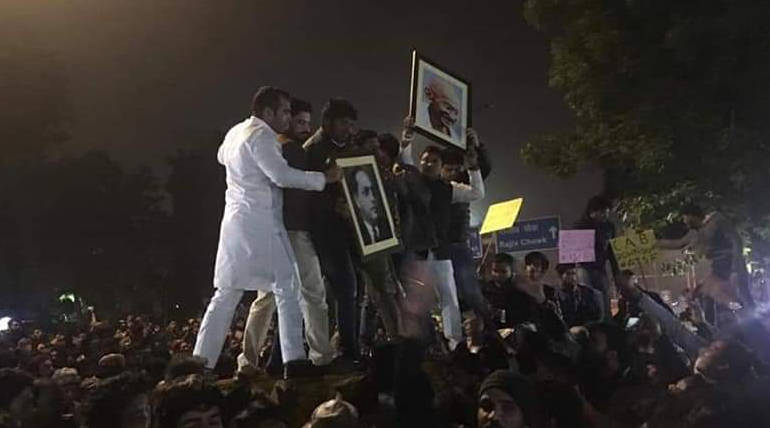 Three buses burnt in Delhi after the Jamia college protest against CAA turns violent: After northeast burning for the few days, now Delhi is the focus of the CAB protests. Three buses were torched along with many two-wheelers when the students of Jamia Millia Islamia students protest turned violent yesterday, December 15. To support the Jamia students being attacked in their hostel and detained, Aligarh Muslim University in UP are now protesting. Internet services have been cut in Aligarh, and Meerut and AMU students are sent home after closing the college until January 5, 2020.
Since the president inked the CAB to CAA or Citizen Amendment Act, violence spread across India. The northeast started burning, and it spread to West Bengal and focused in Delhi yesterday. The students of the Jamia Millia Islamia took out a peaceful protest to Jantar Mantar.
But en route violence broke out when three state-owned buses were torched, and many motorcycles on the way were burnt. The students union claim that local elements of a political party are the cause and the students were in no way connected. But it did not stop the Delhi police to enter the Jamia institute without permission from the university authorities.
It is alleged that they beat up the students and shattered the college library. Even the female students were beaten up, and there was blood in the university campus allege sources. There were video reports in the media were the police hurriedly took students after asking them to raise their hands.
After a midnight protest by the students before the police station where the student was detained, they were released early morning. Students are now leaving college to go back safe to their homes. A viral video of a young non-muslim Jamia female student saying that they are not safe anywhere in India is shown widely in the national media now.
OP Singh, director general of UP police, says that the police are evacuating Aligarh university and asking the students to go home. The AMU students wanted to protest against the injustice to the Jamia students in Delhi. They were allegedly beaten up, and the police have arrested 15 students. Internet connections in Aligarh and Meerut have been cut, and the university is now closed to reopen only on January 5.