Supreme Court Released its Tamil Nadu Based Orders in Tamil Today
Vijayan Sankar (Author)
Published Date :

Jul 18, 2019 23:03 IST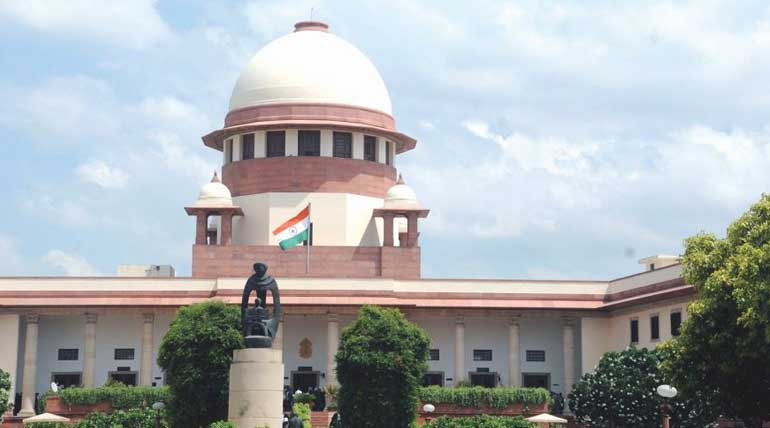 Supreme Court released its Tamil Nadu based orders in Tamil today:
In a big surprise and benefit to the seven crores of Tamil people, the Supreme court issued its order on a Tamil Nadu case in Tamil.
The irony is that the first order in Tamil which came today was about Saravana Bhavan Hotel Owner Rajagopal. He died today morning and will not read it.
President Ram Nath Govind yesterday confirmed that the orders of the Tamil Nadu cases would be released in Tamil.
It is after a long struggle by many Tamil advocates and politicians that the Supreme Court does this kind of facility. Yesterday the orders of 7 states like Andhra Pradesh and others were released in their languages like Telugu and others.
But Tamil was missing. After due representation to the treasury by advocates, today's release of order in Tamil has happened.
How to read the Supreme Court orders in Tamil?
Login to the Supreme court website and click on the Vernacular Judgement and enter into all the section with all the nine regional languages translated orders of the Supreme Court.
Click Language Sort, Tamil or enter the case number, or advocate on record name or the court number or the Judge's name and can download the order to read and take a print of it.
But all this only from orders which have been passed in the last two weeks only. And as per the sources, it will continue to be released in Tamil from now on.
A good initiative by the Supreme Court of releasing orders in Tamil:
For those who seek the Supreme Court for justice in criminal and civil cases, they were not able to read the judgments. Because it is available only given in English.
With this move of the Supreme Court, even a layman who knows only Tamil can read the judgment on his/her own. Also, the demands of arguing in Tamil in High Courts should be considered by the Supreme Court.
Though the petitioner in the first judgment issued in Tamil today to Saravana Bhavan Owner Rajagopal died today morning and unable to read it. A lot of Tamil people will benefit from it, and the initiative of the Supreme Court is commendable.