Surat Building Fire Updates: Cause and Effects
Prakash Jayaram (Author)
Published Date :

May 27, 2019 15:00 IST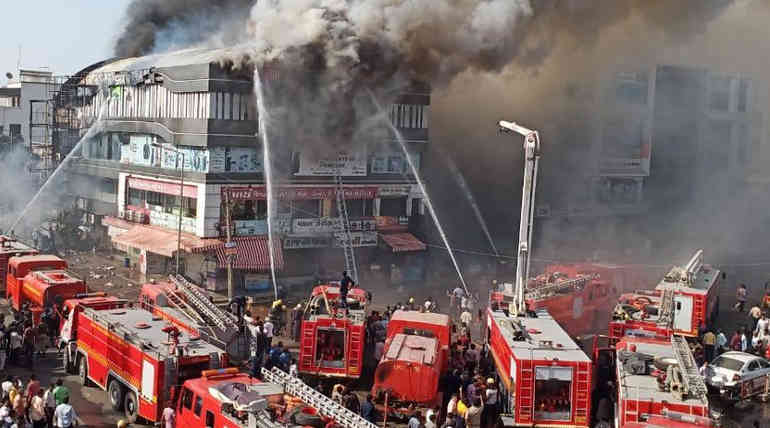 Used tyres were used as chairs, In a press release by the general secretary Jayanth Singh, the information has been released that the presence of used rubber tyres has been the major influence for intensifying the fire. The used tyres were used as chairs for the students. He also said the facility did not have any fire control measures such as sprinklers or extinguishers.
A coaching centre on top of a building in Surat caught fire with more than 30 students caught in the fire. When the fire intensified, many students jumped the three-floor building from the top floor where the centre is located. 18 girls and 5 boys died from the fire and by jumping the building.
Fire department's carelessness, The fire department of Surat came late to the scene and was not fully prepared to rescue the victims other than spraying water. A shocking video showing the students jumping from the building without anything on the ground to cushion their fall also shows the firefighters watching as all this happens and was trying use the ladder which was not even long enough to reach the victims hanging off the wall.
Reactions and compensations, Prime Minister Narendra Modi expressed his condolences to the families of the dead and promised proper compensations will be given. The general secretary of Gujarat revealed that two officers of the fire department has been dismissed. The police have arrested the owner of the centre and are now searching for the owner of the building who is in hiding.
The general secretary has promised that a proper investigation will be done on this incident to prevent future incidents from happening. He also said that a commission had been formed to check for irregularities in safety equipment available in public places and educational institutions.