Sushma Swaraj Last Tweet Thanked Prime Minister
Vijayan Sankar (Author)
Published Date :

Aug 07, 2019 09:46 IST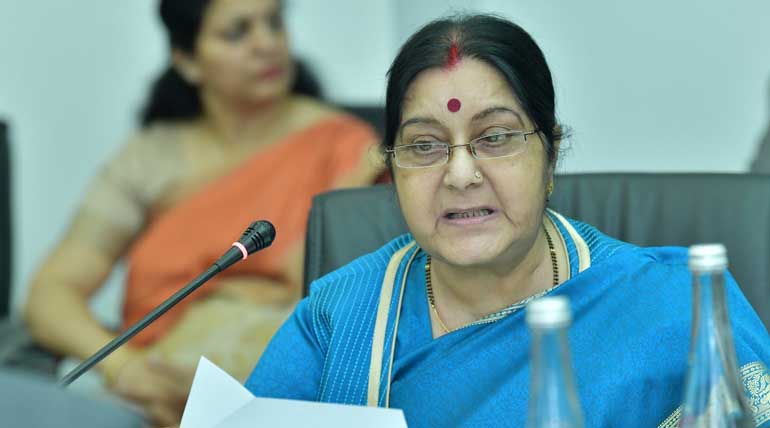 The Twitter bird flew away:
Even before Sushma Swaraj was taken to AIIMS at 9 PM yesterday, on the complaint of heart pain, she tweeted to the Prime Minister. She congratulated him on the abrogation of Article 370. That was her attachment to Twitter and her interest in the nation's welfare. But, she died in AIIMS due to a massive cardiac arrest. President, Prime Minister, Congress Party, Rahul Gandhi and many others expressed their condolences. Delhi Government has announced two-day mourning in her honour. Sushma Swaraj who brought many dead bodies of Indians abroad is laid down in her residence till 11 AM today for the public to pay their last respects. She was a leader above party lines and respected by all for her kindness and servicing nature.
Sushma Swaraj, the twitter saver of Indians abroad, left us permanently yesterday.
The twitter saver of Indian people abroad has flown away from us yesterday night. Sushama Swaraj did her best as the Foreign Minister in the NDA 1.0. She was the loving favorite of twitter users and had huge followers on it. It is a sad day not only for all of them but to all the Indians in India and abroad. She will be remembered for her diplomatic skills, her service to the nation and saving numerous Indian citizens abroad to return to India and in various difficulties.
Sushma Swaraj - Gen Next leader of BJP:
A nine-time MP, Information and Broad Casting Minister in Vajpayee government and Foreign Minister in NDA 1.0, was also the Chief Minister of Delhi for three months in 1998.
She was the Supreme Court lawyer before she joined the ABVP in the 1970s
She became the youngest minister of state at the age of 25 in Haryana in 1977 and died yesterday at the age of 67.
The people of India will miss the twitter bird, who helped all requests on twitter. She helped to find and bring stranded Indians in foreign soil, bringing dead bodies from abroad on request of relatives, issuing an emergency visa for those who needed treatment in India, and many more.