The Story of Kerala Luxury Flat Demolition
Vignesh Subbaian (Author)
Published Date :

Jan 11, 2020 17:32 IST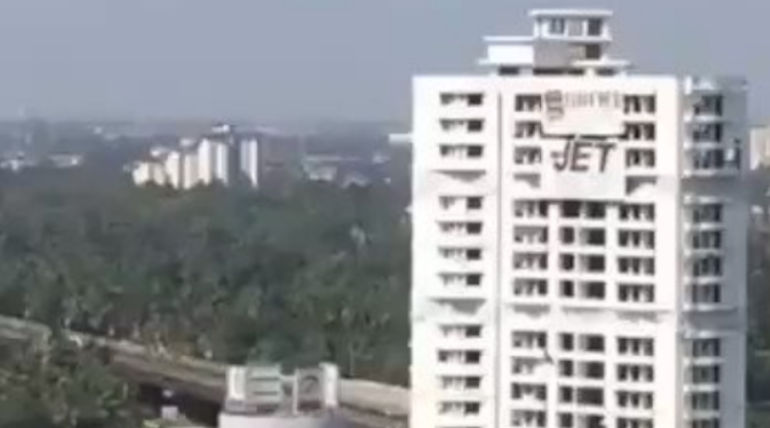 All you wanted to know about Kochi high building demolitions: Two high rise flats in Maradu in Ernakulam district of Kerala were reduced to dust in less than five seconds. The video of the Maradu flats falling flat in seconds is viral now in the social media. Precisely at 11:17 AM today, January 11, the first of the high riser Holyfaith H2O turned to dust.
Then at 11:42 and 11.43 AM, the nearby twin towers of Alfa Serene were demolished by a controlled explosion. The demolition of the high risers is by orders of the Supreme Court in September as the constructions violated CRZ or the coastal zone rules. Tomorrow, January, 12 two more high risers Jain Coral Cove and Golden Kayolaram, are to be demolished.
From morning Maradu area in Kochi, Kerala was abuzz with the news of the demolition of four high risers as per the Supreme Court. Sec. 144 was declared by the Maradu Municipal Magistrate around the surrounding areas of the high risers. Ernakulam Collector S.Suhas oversaw all the arrangements for the controlled demolition of the flats.
All arrangements were made by the expert explosion company from Mumbai to demolish the high structures without any damage. Door to door check of all the 356 flats in the four buildings was done before the demolition. People were cleared of from 200 feet around the flats. Power connections were shut off in the nearby places before demolition.
R.Venugopal, the in charge of the Mumbai based Explosion Company, told the media that everything went as per plan, and there is no damage whatsoever due to the demolition. One of the experts said that 214 kilograms of explosives were used for the demolitions. Vijay Sakhare, the Inspector General, also confirmed to ANI that Sec. 144 of Cr.P.C is enforced today on land, air, and water to provide safety due to demolition.
The Supreme Court on the petitions of these four high rise structures constructed violating the CRZ laws ordered their demolition. They were concerned for the safety of the families living in 356 flats of these four tall structures. A compensation of Rs. 25 lakhs was ordered by the Supreme Court to be paid by the Kerala government. They have to collect the said amount along with the expenses from the builders of the four high rise structures.
This is one of the reason why public should demand following of green acts by authorities & corporates. On SC order 19-storey holy faith apartment & 16-storey high twin towers of Alfa Serene pulled down in Kochi for flaunting green acts. People are losers in the end. pic.twitter.com/pvPRzcyl0U

— Parveen Kaswan, IFS (@ParveenKaswan) January 11, 2020