Thousands of Birds Found Dead In Rajasthan
Vignesh Subbaian (Author)
Published Date :

Nov 17, 2019 16:47 IST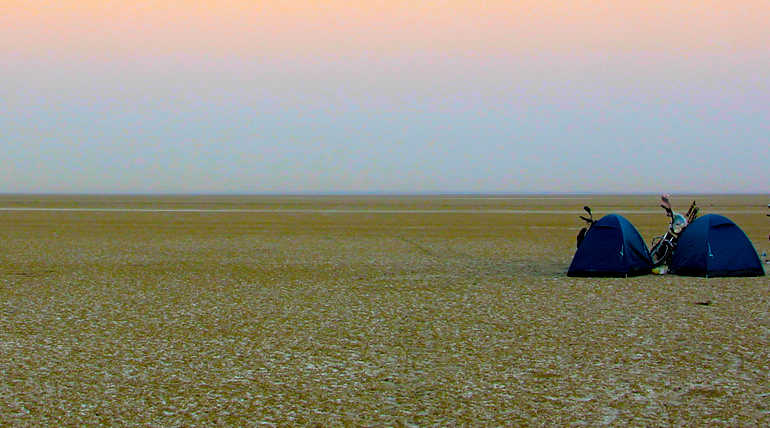 10,760 migrating birds were dead in a lake near Jaipur due to mysterious causes
Nearly 10,760 birds were found dead in a salt lake near Jaipur in Rajasthan. The chief minister Ashok Gehlot says that saving flora and fauna is the top priority of the government. The high court of Rajasthan has asked the government to submit the causes for these bird deaths in the next hearing on 22 November.
From Monday, 11 November, 2019, there were reports from the Jaipur that thousands of birds are found dead in Sambhar lake in Rajasthan, which is the country's largest inland saltwater lake. Seven hundred sixteen carcasses were removed on Monday and 1,622, 1922, 540, 3265 were the number of birds that were taken out of the lake in the subsequent days until Friday. The migratory birds include Northern Shoveler, Plovers, Avocets, Ruddy Shelduck around 5 to 7 km radius of the lake. Sukhram Vishnoi, the forest minister, came to the spot and informed that more than 150 people, including municipal corporation staff, SDRF, or state disaster rescue force, and others were searching the lake. The dead bodies of the birds are removed not to spread the infection of avian botulism. But it is still not clear about the mysterious death of the birds.
Jagroop Singh Yadav, the Jaipur district collector, said that they are awaiting a metal toxicity report from a Coimbatore lab to ascertain the cause of the birds' death. Bikaner University experts are also trying to find out if the birds died due to avian botulism. The collector said that the infection must have been spread to the birds feeding on maggots-infested carcasses, which causes paralysis in birds. The symptoms indicate death due to botulism, which will be confirmed soon, which is the contention of the collector.
All the dead birds are buried not to let the infection spread and kill more birds. Only 360 birds have been rescued from 11 November, the start of the mass death of birds. But only 264 of them are alive now.