Tokyo Olympics: Tamil Nadu CM Stalin Announces 3 Cr For Gold Medalist
Sophia Loren (Author)
Published Date :

Jun 26, 2021 16:24 IST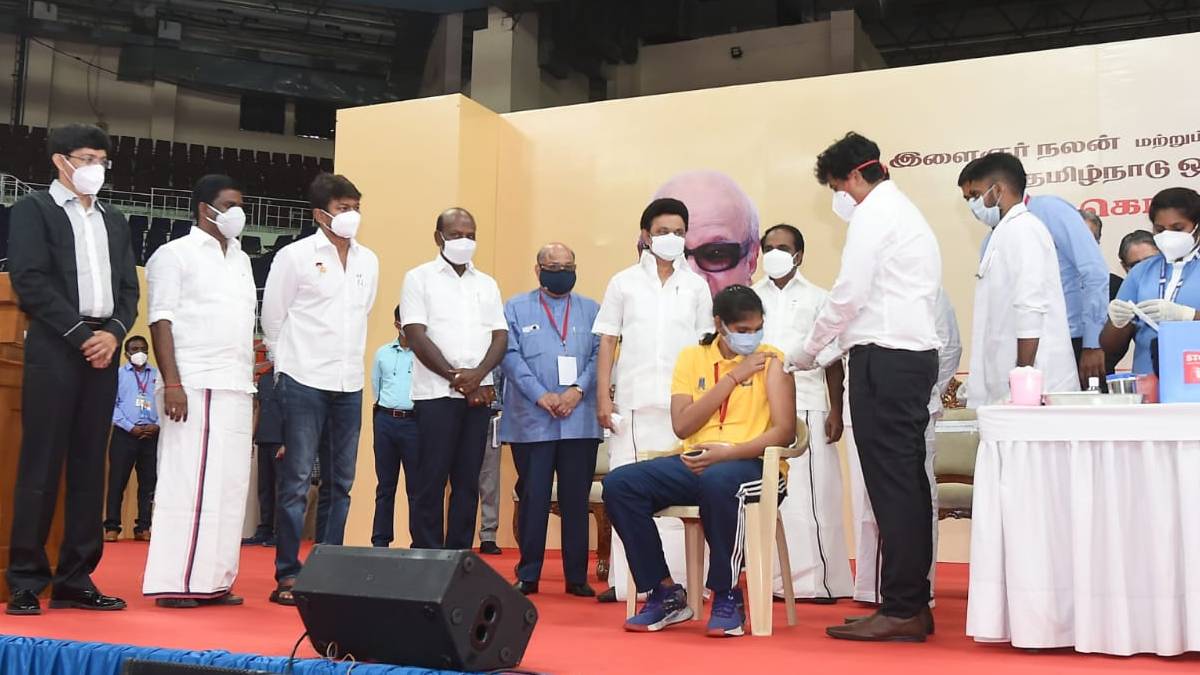 Chief Minister Stalin inaugurated the Vaccination Camp for Olympic Athletes in Tamil Nadu at the Chennai Nehru Indoor Stadium. At that time, six athletes from Tamil Nadu have given Rs. 5 lakh an incentive to participate in the Olympics.
Addressing the event, Chief Minister Stalin said that mental fitness and physical fitness are very important in sports. Team spirit is essential. The next generation of athletes will be inspired. The soldiers are already offered government jobs. In addition, Rs. Up to 10 lakh equipment and tools are provided.
The Government of Tamil Nadu has always been committed to promoting athletes. MK Stalin encouraged the players and the athletes with the boosting words, which made them face the challenges and hold the victory. The unity of the team in sports is also important. Players must be physically fit and mentally fit.
Seven people, including six athletes and one women athletes from Tamil Nadu, will participate in the Olympics to be held in Japan. In addition, Physically challenged athletes are being vaccinated against corona in their homes.
The Government of Tamil Nadu will provide a prize of Rs 3 crore for the gold medalist, silver medal and will get Rs. 2 crore and Rs. 1 crore for the bronze. This was announced by the Tamil Nadu Chief Minister Stalin in today's meeting with the athletes.
The days are not far away when countries like the United States will be pushed back if the game continues to be encouraged. Of the 18,000 athletes, 10,000 have been vaccinated, while the rest are being vaccinated. Chief Minister MK Stalin gave an incentive of Rs 5 lakh each to 6 athletes participating in the Olympics.
As a first dose, 100 athletes are being vaccinated today. This scheme has brought blossoms among the Tamil Nadu players ready to face the challenges and hold the victory. Their medals are valued for their self-confidence and dream.
Chief Minister MK Stalin has brought many wanted schemes which the people with huge respect welcome. The schemes must reach the people needs, and that is the only request from the side of people.