TNPSC Accepts in High Court Mistakes in 24 out of the 200 Questions in Group I exam
Vijayan Sankar (Author)
Published Date :

Jun 18, 2019 09:58 IST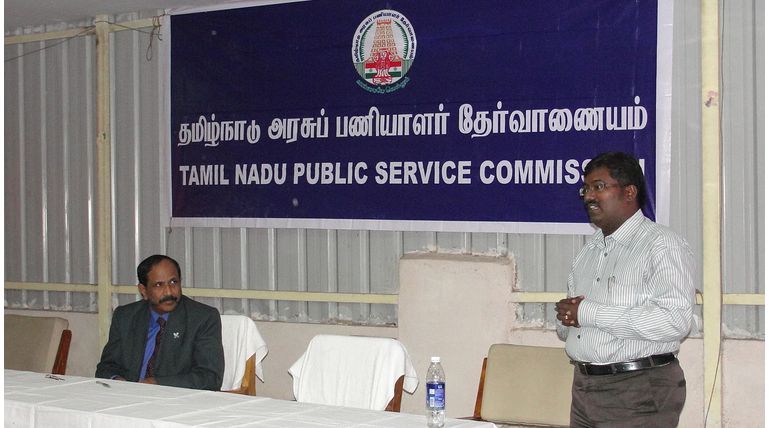 Yesterday with the TNPSC question paper issue came up for hearing in High Court and Justice Parthiban came down heavily on the TNPSC for such irregularities. This hearing is further proceeding of the matter heard on 13.6.2019. The matter is on a petition filed by one of the aspiring candidate S.Vignesh who wrote the TNPSC examination on 3.4.19. He has scored 175.5 marks out of 300 in the Group –I exams. Not only him but nearly 4309 complaints have come to the TNPSC alleging various mistakes in approximately 94 questions out of 200 questions.
What was Vignesh's petition in court?
S.Vignesh who is drawing a salary of Thirty-eight lakhs per annum with a B.Tech degree and a Master's degree has said nearly 24 questions were improper. Justice Parthiban on hearing his petition on 13.6.2019 asked the TNPSC to reply by 17.6.2019. The Judge also pinpointed the mistakes of the TNPSC question paper. It contains 200 multiple choice questions with 1.5 marks for each. In one particular question that the Judge pointed out was what is judicial activism? The Judge was furious about how could it be answered in multiple choice questions.
What was the TNPSC reply on 17.6.2019?
The TNPSC in its reply yesterday to the High Court has said it had constituted a three-member panel and found that 24 questions were improper. Also, it said it would not release the report of the three-member panel. It only said six marks has already given for those who attempted these questions. Since this will unsettle the overall provisional list, the Judge asked the petitioner to file a reply for the counter affidavit of TNPSC accepting the mistake. The matter is again posted on 19.6.2019. What will be the judgment on 19.6.2019 will determine the lakhs of students who prepared hard for the Group I exams and wrote it with a lot of dreams.