TNPSC Group 4 Notification: Vacancies and How to Apply
Chandra Raja Prabu (Author)
Published Date :

Jun 15, 2019 11:34 IST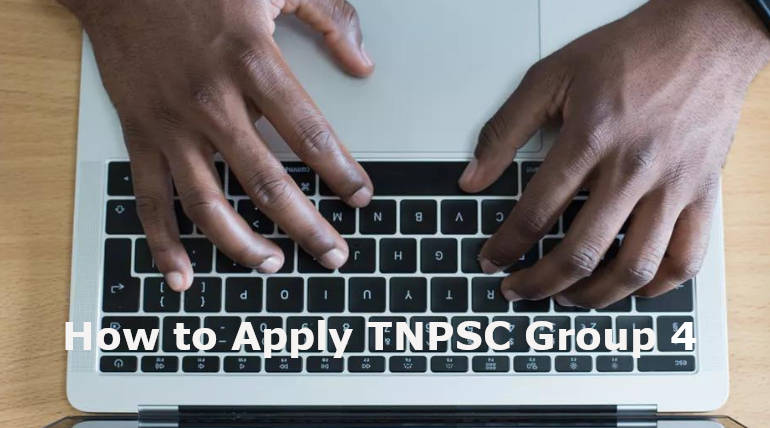 TNPSC Group 4 2019 notification released
The Tamil Nadu Public Service Commission (TNPSC) Group, 4 notification for the year 2019, has been released on the official website of the Tamilnadu state commission.
Candidates who interested to apply can check the vacancies and examination dates on the TNPSC's official site, that is www.tnpsc.gov.in
TNPSC Group 4 examination will be conducted for a total number of 6,491 vacancies for eight posts as per the announcement. The written examination will be conducted for direct recruitment to the mentioned posts in Combined Civil Services Examination under group IV on 1 September 2019. The last date for the candidates to submit their application form is July 15th, 2019.
TNPSC Group 4 2019 examination will be conducted for a total of 6491 vacancies for totally eight posts. Click on this site also http://tnpscexams.in/ for current notifications. Here are some instructions that candidates must follow.
List of vacancies in post wise:
| | |
| --- | --- |
| Village Administrative Officer(VAO) | 397 Posts |
| Junior Assistant (Non- Security) | 2,688 Posts |
| Bill Collector, Grade-I | 34 Posts |
| Field Surveyor | 509 Posts |
| Draftsman | 74 Posts |
| Typist | 1901 Posts |
| Steno-Typist (Grade-III) | 784 Posts |
Important dates for the TNPSC Group 4 2019 notification:
| | |
| --- | --- |
| Last date for submission of online application | 14 July 2019 |
| Last date for payment of exam fee | 16 July 2019 |
| Date and time of written examination | 1 September 2019, 10 am to 1 pm |
Education Eligibility criteria for TNPSC Group 4 2019 notification:
As per the TNPSC official notification, the candidate must have passed Public examination SSLC or its equivalent with eligibility for admission to (HSC) Higher Secondary Examination or to college level courses of studies.
The candidates have not passed SSLC Examination or any its equivalent are not eligible even if they have a higher qualification.
For the posts of Typist and Steno-Typist (Grade III), candidates must have passed the Diploma or Certificate of Government Technical Examination both in typewriting and in shorthand: Higher or Senior Grade in English and Tamil OR Higher/ Senior Grade in Tamil and Lower or Junior Grade in English OR Higher or Senior Grade in English and Lower or Junior Grade in Tamil.
Candidates should have passed the Technical Education Department's Certificate Course in Computer on Office Automation.
Applicants should possess adequate knowledge of Tamil on the date of this Notification.
Candidates selected by TNPSC for appointment to the posts will be required to produce a Certificate of Physical Fitness in the form prescribed Standard-III (or) better. Candidates with defective vision should produce an eye fitness certificate from a qualified eye Specialist.
TNPSC Group 4 Recruitment: How to apply
TNPSC Group 4 Applicants apply only through www.tnpsc.gov.in / www.tnpscexams.in online mode in the Commission's Websites One Time Registration (OTR) and applicant Dashboard are mandatory before applying for any post.
Applicant should register only once in One Time Registration by paying INR 150 as Registration fee. Those successfully registered One Time Registration is valid for five years from the date of Registration. All the applications should submitted using the One Time Registration ID and password registered by the applicant.
To apply under One Time Registration (OTR), TNPSC Group 4 applicants should have to scan image of their photo, certificate wherever insisted and signature in CD or DVD or Pen Drive to upload the photo, certificate and signature.
TNPSC Group 4 Applicants who registered One Time Registration on or before 29th September 2015 shall use their existing given user ID and Password to create applicants Dashboard in the new One Time Registration system. No applicant is allowed to create more than one registration ID in One Time Registration.
TNPSC Group 4 Applicant should enter the Unique User ID and password to view the already available information and update it.
One Time Registration is not application for any of the post. It is just a information from the applicants and giving a separate board to each applicant to facilitate them to maintains their own profile. TNPSC Group 4 Applicants who wish to apply for any post shall click "Apply" against the post Notified in the TNPSC Commission's Website using the same USER ID and PASSWORD given for ONE TIME REGISTRATION.
TNPSC Group 4 Applicants are required to upload their photo and sign as per the specifications given in those Guidelines for Scanning and Upload of Photograph and Signature.
Online application uploaded without the photo, specified documents and Sign will be rejected.
All the particulars mentioned in online application including Name of the Applicant, Educational qualifications, Communal Category, Date of Birth, Gender, Address, Email ID, Centre of Examination, Government employee, etc., will also be considered as final and no more modifications will be allowed after the submission of online application. Once an application is submitted no further request for change of details will be entertained.
Print Option
After submitting the application, applicants can print or save their application in PDF format.
On entering user ID and password and applicants can download their application and

print, if required.
TNPSC Group 4 Applicants need not send the printout of the online application / any other supporting

documents to TNPSC Commission. The filled application and certificates will be verified

only when the applicants come up for next stage of selection procedure.
One Time Registration will not considered as an application for any post.