Uddhav Thackeray Claims the CM Chair Ahead of Floor Test on Saturday
Arjun Krishnan (Author)
Published Date :

Nov 29, 2019 19:15 IST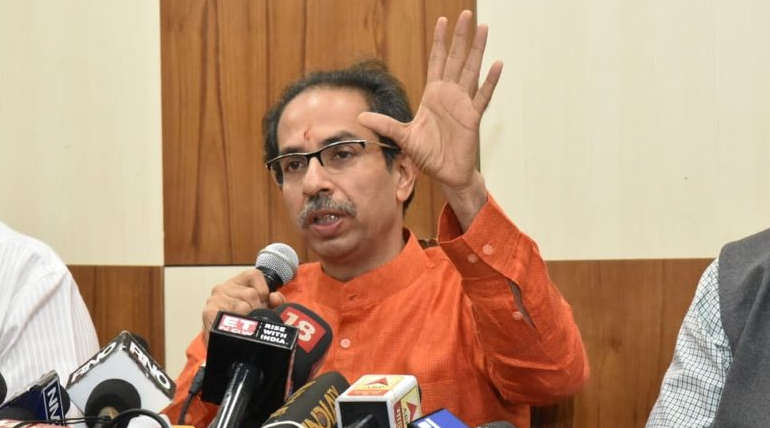 Uddhav Thackeray has become the 19th Chief Minister of Maharashtra: Uddhav Thackeray, the leader of Shiv Sena, has been elected as the Chief Minister of Maharashtra. The Shiv Sena – Nationalist Congress Party (NCP) – Indian National Congress (INC) led alliance has seized power from the recently concluded elections. Earlier, there was huge speculation around the political arena of Maharashtra when Devendra Fadnavis was invited by the governor to continue his power as Cm along with Ajit Pawar, to be the Deputy CM stating that they have the majority numbers to rule.
After this incident, Congress and Shiv Sena approached the Supreme Court and demanded Justice. The Court gave a statement that they didn't have any powers to interfere in the political Decision but recommended them to prove their majority. Meanwhile, Ajit Pawar resigned from the post, and again the controversies took place. All of a sudden, the Governor of the state has been changed, and the Congress-led alliance stepped up to show their power. Finally, BS Koshyari, the new governor, has requested them to hold their regime.
On Thursday, Uddhav Thackeray has been sworn as the Maharashtra CM, and Maha Vikas Agadi government started their rule. NCP leader Dilip Walse Patil has been suggested by Thackerey to be the deputy speaker. They also need to face a floor test here on Saturday to prove their majority. Currently, they hold 170 seats to the full house count of 288. Later in the evening, the party held a cabinet meeting and discussed the state issues and development plans with senior officials here at Chief Minister Office, Maharashtra.
Uddhav Thackeray insisted that there will be sustainable growth in the state without harming the state, he added. Devendra Fadnavis has been named as the leader of the opposition party.