Uthra Snakebite Murder Case: Husband Sooraj Gets Double Life Sentence
Sophia Loren (Author)
Published Date :

Oct 13, 2021 15:03 IST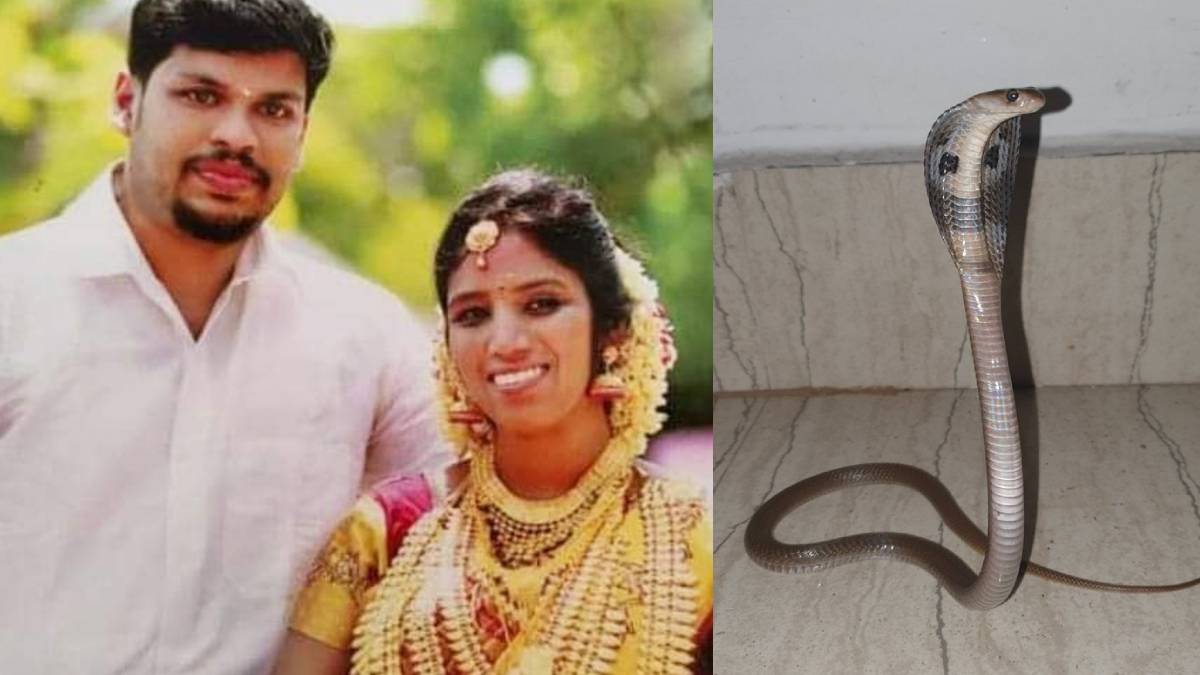 Kollam court has sentenced Sooraj to 17 years of severe imprisonment and double life imprisonment after he was found guilty of killing his wife by snake bite. A fine of Rs 5 lakh has also been imposed.
Uthra hails from the Kollam district of Kerala. On May 7, 2020, Uthra was bitten by a snake while sleeping, living in the room AC at her mother's house.
Also, the AC room had no chance to open the window, and the police got various clues as to how the poisonous snake came to be. Sooraj usually has a habit of getting out of bed late. But the suspicion grew even stronger as he woke up early in the morning on the day his wife was bitten by a snake.
Relatives suspected the death and reported it to the police. The truth was revealed when the police questioned Sooraj. Following this, Sooraj and Suresh, who gave the snake, were arrested.
During the investigation, Sooraj confessed that he had killed Uthra by leaving a snake for dowry. He also gave the shocking news that Uthra had been treated at the hospital and survived when he had already tried to kill the snake. It is to note that, during the wedding, the Uthra family gave him Rs 10 lakh in cash, 100 sovereigns of gold, some property deeds and a car.
Suresh, who surrendered in the case, confessed that Sooraj had bought the snake, saying he wanted to kill his mentally ill wife. 288 evidence, 40 items, 87 witnesses were submitted, including a medical examination report that starved the snake for seven days to make it bite faster.
Based on this, Sooraj was interrogated. Sooraj confessed, saying that he gave Sleeping pill to Uthra and later let the snake bite her. He also said that he was engaged in this cruel activity in order to remarry another girl.
Sooraj has been sentenced to life imprisonment along with a fine of 5 lakhs. Cases have been registered under IPC section 302, section 307, section 328 and seven years imprisonment under section 201.