Uttarakhand Tunnel Collapse: Rescue Operation Drilling Underway
Sophia Loren (Author)
Published Date :

Nov 17, 2023 10:10 IST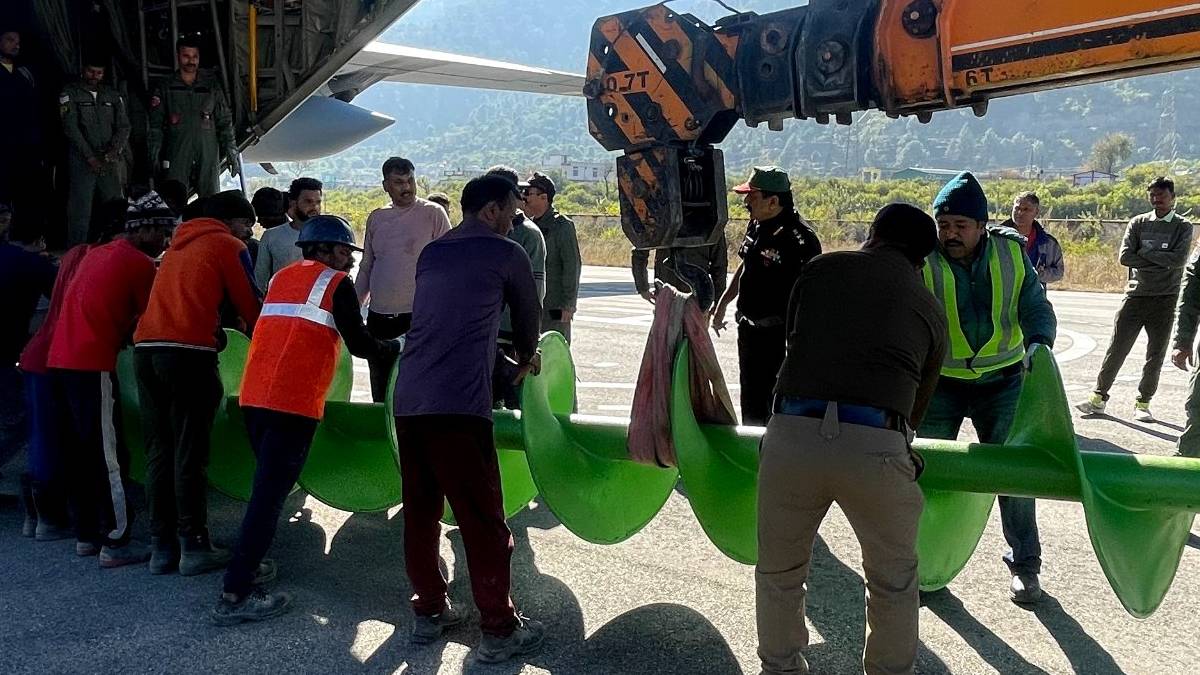 A 4.5 km long tunnel is being constructed between Silkyara-Barkot as part of the Chardham Expressway project in Uttarakhand. On Nov 12, there was a landslide in the tunnel. Forty workers are trapped inside the tunnel, with sand covering both sides. More than 200 experts from various departments are engaged in rescue work day and night.
Rescuing work has been going on for more than five days. Rescuers said the 40 workers trapped inside the mine are being provided with food, water and medicine.
Another landslide at the site of the collapse delayed the rescue operation. However, with the help of modern machinery and equipment, the rescuers are actively involved in rescuing the trapped workers.
At this stage, rescuers plan to drill through the mine debris and insert an 80 mm (about 3 feet) wide pipe to evacuate the 40 workers. Plans are also made to evacuate the injured, if any, by stretcher. National Disaster Response Force chief Atul Garhwal hoped the workers would be rescued within the next 12 to 15 hours.
It is to be noted that a 25-ton high-performance drilling machine, the 'American Augers', was swiftly airlifted from New Delhi by Indian Airforce's C1-30 Hercules transport aircraft to the Chinyalisaur airstrip, where it was transported to the tunnel on Wednesday afternoon.