Vedaant Madhavan Won Gold Medal In Danish Open Swimming Championships
Sophia Loren (Author)
Published Date :

Apr 18, 2022 12:15 IST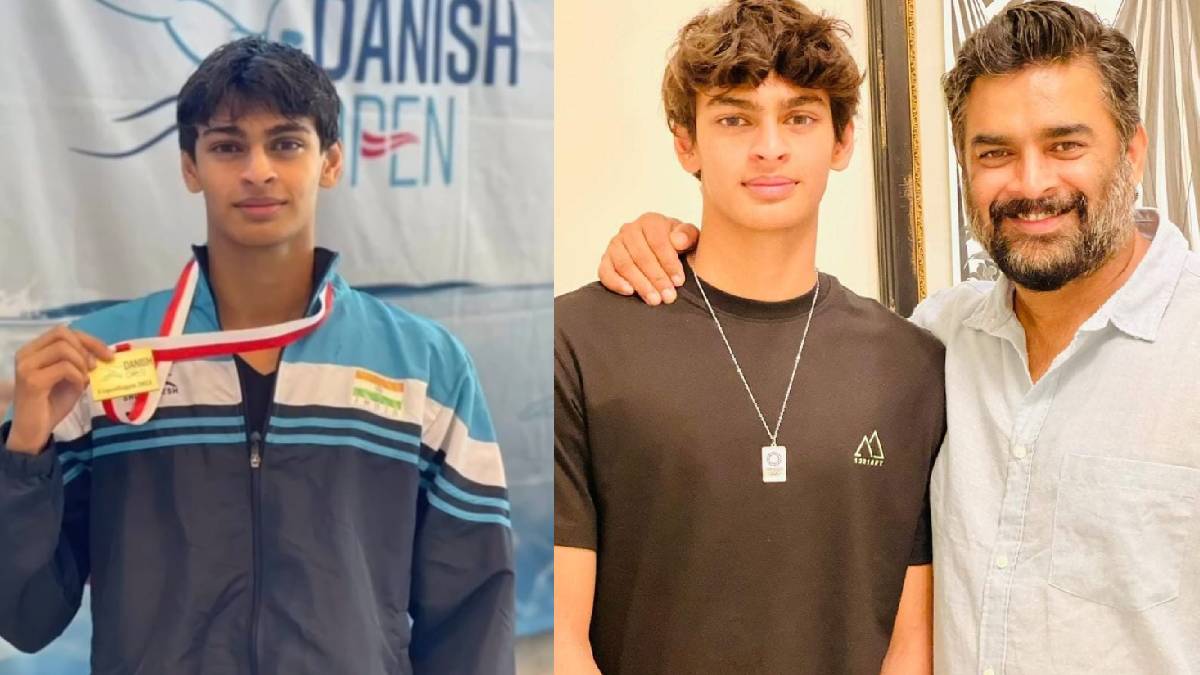 Actor Madhavan's son Vedaant Madhavan won silver in the 1500m Swimming yesterday, and today he won the gold medal in the 800m. This achievement is greatly appreciated, and praises follow for Madhavan and Vedant Madhavan on social media pages.
Vedaant, son of actor Madhavan, who represented India at the Danish Open Swimming Championships in Copenhagen two days ago, won the silver medal. Sajan Prakash Indian Swimmer has won the gold medal in the same. Praises were heaped on them for winning the medal to add pride to India.
Vedaant Madhavan currently holds the gold medal in swimming in Denmark. Actor Madhavan posted this achievement on his Twitter page and said, 'This achievement is not only pleasing but also a source of pride for the country and will inspire the youth.'
He tweeted. "With all your blessings & God's grace @swim_sajan and @VedaantMadhavan won gold and silver respectively for India, at The Danish open in Copenhagen. Thank you so much, Coach Pradeep, sir, SFI and ANSA. We are so proud."
"After the Silver for @VedaantMadhavan the day before, by the grace of the ALMIGHTY & all your Blessings- TODAY's RACE.do share our excitement & the latest news -Watch from 54.36 minutes for the RACE and 1.10.25 for the medal ceremony. Overwhelmed."
Political party figures and film personalities have been congratulating and praising Vedaant Madhavan, the son of actor Madhavan, who has added pride to the country by amassing consecutive medals in silver and gold.
With all your blessings & Gods grace?? @swim_sajan and @VedaantMadhavan won gold and silver respectively for India, at The Danish open in Copenhagen. Thank you sooo much Coach Pradeep sir, SFI and ANSA.We are so Proud ???????? pic.twitter.com/MXGyrmUFsW

— Ranganathan Madhavan (@ActorMadhavan) April 16, 2022