Virat Kohli and PM Modi are under Terror Threat, says the NIA
Gokul Saravanan (Author)
Published Date :

Oct 29, 2019 16:31 IST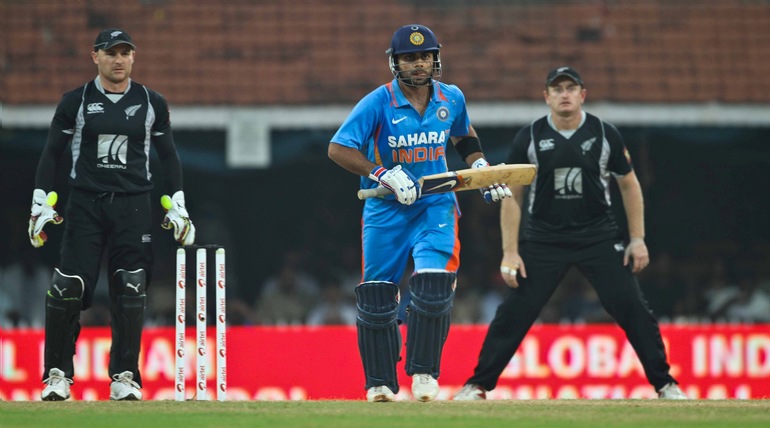 A letter reaches the hands of NIA today to claim there will a terrorist attack carried out over the Indian Cricket Team. The letter also suggests that the team captain, Virat Kohli, would be the possible primary target.
The Delhi police have reportedly enhanced the security for the team following the request of BCCI. National Investigation Agency has allegedly received an anonymous letter today stating a possible terror attack on the team is about to carried out on November 11.
BCCI has scheduled November 11 for the first T20I match against team Bangladesh at Arun Jaitley Stadium. As soon as the NIA got the anonymous letter, they sent a copy to the BCCI to take necessary measures. BCCI has enhanced security for the Indian team with the help of the Delhi Police.
Another news source stated that the anonymous letter also has the names of some big heads of the nation. They are Prime Minister Narendra Modi, Home Minister Amit Shah, Rajnath Singh, Nirmala Sitharaman, and President Ram Nath Kovind.
According to the NIA, the letter was from a new terrorist outfit, "All India Laskar." The organization also claimed that it has a base in Kozhikode, a city in the Indian State of Kerala. The letter also claimed that the All Indian Lashkar-e-Taiba is actually the Lashkar-e-Taiba operating from Pakistan.
Delhi police and the BCCI are working together in enhancing the security protocols of the Indian cricket team despite there prevails a doubt of hoax regarding the letter.