Kerala Vismaya Suicide: Vismaya Death Demanding Dowry, Seeking Justice
Sophia Loren (Author)
Published Date :

Jun 25, 2021 13:50 IST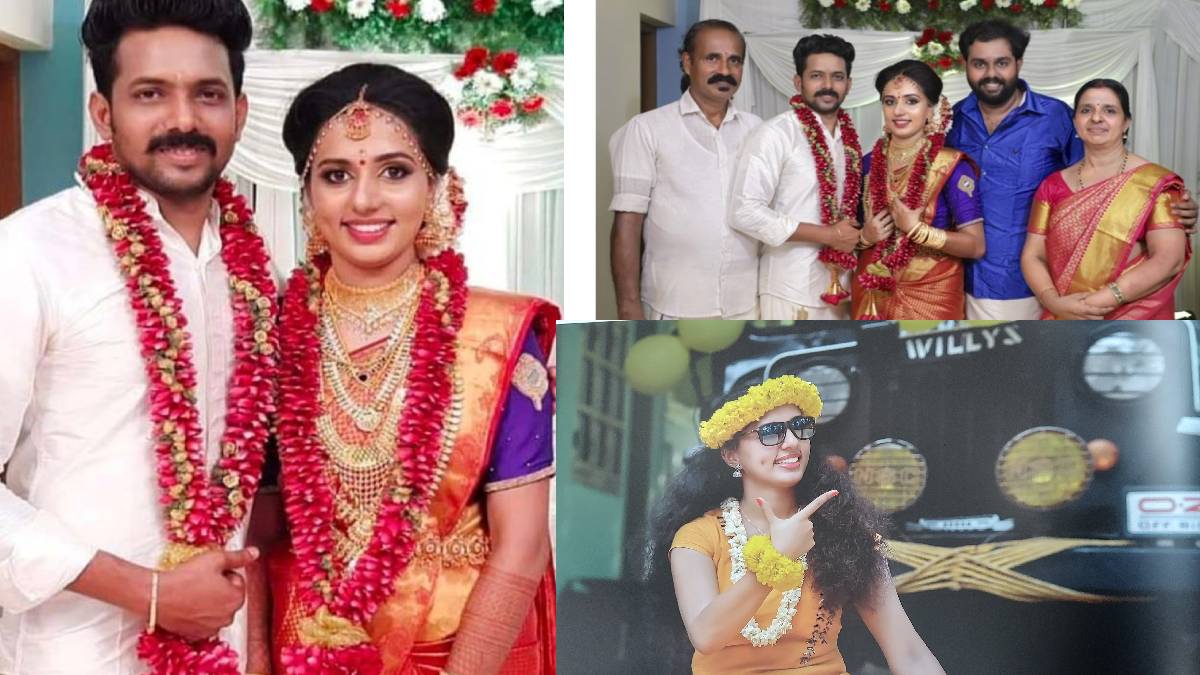 Kiran Kumar hails from Sasthamcotta, Kollam, Kerala. He was a motor vehicle inspector. He was married to Vismaya from Nilamedu, Kollam, on May 31 last year. In this case, Vismaya's body was found dead hanging in the bathroom of her husband's house in the early hours of last Monday.
Also Read: Vismaya Dowry Case Verdict After One Year
The Women's Commission voluntarily registered a case in this regard. The investigation has revealed that he often tortured Vismaya as the price and the mileage of the car given as a dowry to Kirankumar was low.
Kiran Kumar received 100 pounds of jewellery, 1.2 acres of land and a car worth about 11 lakh rupees during their wedding as a dowry from Vismaya's parents. It is said that Kirankumar asked him not to buy a car but to pay for it.
However, Vismaya's father, Trivikraman Nair, said that he could not pay the loan and took the dowry. Meanwhile, a message sent by Vismaya to her relatives via WhatsApp chat has been leaked, where she even shared her pictures of wounds.
On the Vismaya WhatsApp chat, "He would hit me if he gets angry. He scolded Dad and me that the car I gave him was not enough. I waited for a while and stopped. So he grabbed me as I tried to leave the room, but he attacked me several times. He kicked me in the face." She also shared a photo of the injury on WhatsApp.
It is said that the Honda car was given to Kiran Kumar as a dowry didn't satisfy Kiran. She is Torchered because Kiran had demanded a higher quality car or money. Kiran Kumar has been arrested in this case. His parents are also under investigation. Kirankumar has been suspended from the post of Motor Vehicle Inspector following his arrest. The investigation revealed that he had repeatedly assaulted Vismaya.
Therefore, Vismaya died of dowry cruelty. Relatives say she may have been murdered. Police said, "Vismaya was injured when her husband attacked her. Vismaya has sent her sufferings on WhatsApp to relatives through her. She said her husband continued to attack her.
When asked about this, Kiran Kumar said that there was an argument between the two last Monday. He also said that Vismaya went to the bathroom crying after the argument and thought he was going to the bathroom as usual.
But she did not come out even after 20 minutes. She did not open the door even after knocking on it. Kiran Kumar said she was hanging when he saw the door being broken. Following this, the police produced him in court. The judge remanded him in custody for 14 days. Kiran Kumar has been charged under the Domestic Violence and Dowry Prevention Act.
Kerala has been shocked by the incident in which the dowry car was valued for abusing his wife and eventually leading to his death. T his case is becoming viral on social media with the note "Justice For Vismaya."