Woman Shouts Pro-Pakistan Slogan in the CAA Protest Headed by Asaduddin Owaisi
Vignesh Subbaian (Author)
Published Date :

Feb 21, 2020 10:38 IST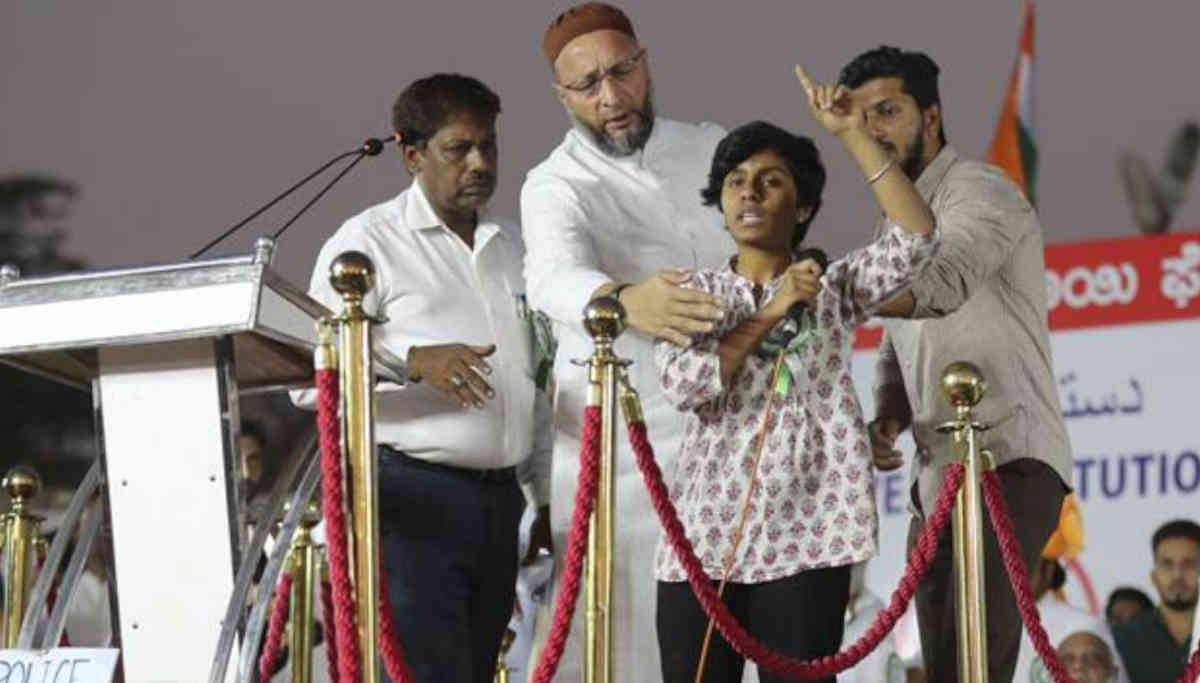 Pro Pakistan slogan in CAA protest in Banglore
A woman speaker in a CAA protest in Banglore chanted Pakistan zindabad to the shock of the organizers who say the rival groups implanted her. They also confirm she was not in the list of speakers in the event called Save Constitution attended by popular MP from Hyderabad Asaduddin Owaisi. The MP explained in the stage that he was distancing from the chant of the woman and confirmed we are for India only.
CAA protests continue unabated across India and increasing in Tamil Nadu in the last week. But the government is not only adamant about not revoking the CAA but also supports it's with many pro CAA protests which were never heard of until now for supporters coming out in the open for an act of the government. Both the CAA against protests and CAA support protests continue across India.
In UP and Karnataka, the two BJP ruled states more than 25 people died during CAA protests. Yesterday in Banglore, the capital of BJP ruled Karnataka, CAA protest was organized as an event called Save Constitution. AIMIM or All India Majlis-e-Ittehadul Muslimeen party leader and Hyderabad MP Asaddudin Owaisi, who is a vocal critic of CAA across India and in parliament, attended the event.
As soon as Owaisi came on the stage, this woman started shouting Pakistan Zindabad. Many rushed to take the mic from her, including Owaisi. But she continued to scream again and again. Only the police were able to remove her from the stage. JD (S) or Janata Dal-Secular's Imran Pasha, who was one of the organizers of the event, said rivals put her for disturbing and to cause chaos in the CAA protest.
The woman identified as Amulya is now arrested under sections 124 A for sedition, and 153 A & B for promoting enmity between two groups and sent to judicial custody.