World Environment Day 2019: More Than 300 Envionmentalists to Clean up Mumbai Powai Lake
Thangaraja Palaniappan (Author)
Published Date :

Jun 05, 2019 11:31 IST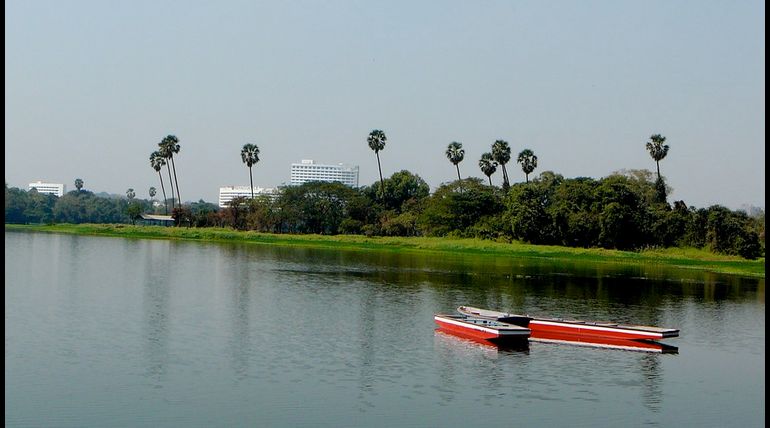 As planned by the Young Environmentalists Programme NGO, cleaning of Powai Lake is to be taken place on June 5, 2019, marking the World Environment Day. Over 300 young Environmentalists, Local Residents along with students around the area surrounding Powai Lake are coming forward in the process of cleaning the Powai Lake which is seen polluted by human wastes and trashes.
Young Environmentalists Programme Founder said that the Powai lake which is polluted by the Infrastructure Development works nearby and man-made trash from the locality. The Powai lake is said to be the home of crocodiles and wetland birds from various locations. These creatures need to be protected from the disastrous things that ruin the hygiene of the lake and make it tough for the animals to have a healthy livelihood.
Tons of wastes are dumped every year in the Powai lake and Volunteers are set to clean the wastes to a maximum possible extent. The Neighbourhood along with NGO workers will plant a number of trees and install waste art as a part of the cleaning process. Maintaining a healthy atmosphere of the Lake and creatures in the lake is the main motive of the works and the theme of this year' World Environment day is set as #BeatAirPollution.
Wastes like plastic bottles, plastic bags and packaging, food, Tobacco wrappers, and cigarette butts are commonly dumped in the lakes which ruin the natural beauty of Flora and Fauna. The report for the Metro line 6 from the Environment Impact for MMRDA to ensure the safety of the lake from hydraulic aquifer disruptions, lifelong vibrations from the metro and soil erosion caused by the infrastructure development works in the nearby areas.
Bombay Scottish-Mahim school's Youth Ambassador will carry on a drive to homes with a galore of youngsters carrying a message of environment action to fight climate change and avoid dumping wastes in the natural resources. The volunteers have started the cleaning process of Powai lake and carrying on the work since 8 am morning.