130 Terrorists Killed in Balakot Says Italian Journalist
Prakash Jayaram (Author)
Published Date :

May 09, 2019 17:11 IST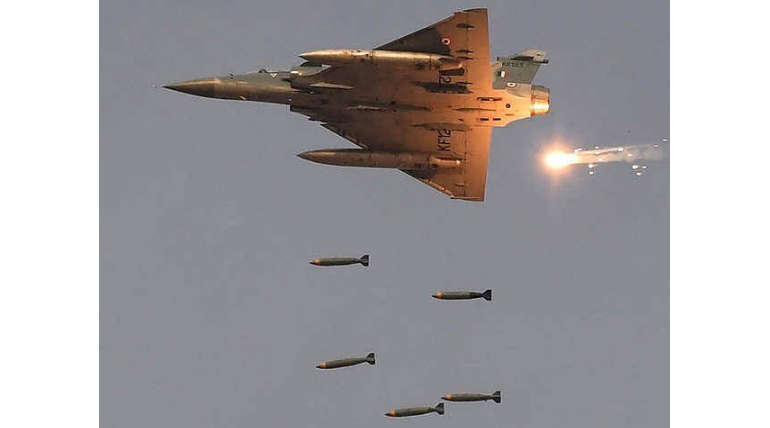 An Italian journalist Francesca Marino exposes the lies of Pakistan that no one was killed due to the Balakot air strike by India. She claims that an eye witness in the Balakot area saw ambulances coming to help the wounded militants around 35 to 40 in total. There were 12 young recruits of the Jaish e Mohammad group living in a shed killed in the blast. Her sources confirm around 40 to 50 militants were killed. The targets hit were confirmed to be a training camp for young recruits.
The former ISI agents: Among the high-value targets killed were two retired ISI colonels, Mufti Moeen a trainer from Peshawar and a bomb expert. Many of the killed formerly served in the Pak army.
Referencing to the reports from the journalists taken to the area by the Pak army saying no air strike was evident she stated that there was indeed a cover-up operation done to cover their tracks. The Pak army was quick to clear the area of any eye witnesses and cordoned off the area to outsiders. Not even the local police were allowed in. The Pakistani army even took the mobile phones of the ambulance drivers to prevent information leakage.
Disbelief: The journalist expressed her disbelief and disgust towards the Pakistan government for lying to the world and supporting the terrorist organisations. She also pointed out the statement by the brother of Masood Azar that was causalities in the event and also condemned the Pakistan army for suppressing the local people and claimed that they are very scared to even speak.
She also thinks that this reaction is expected from Pakistan as it is evident from its decisions for the Balochistan situation.
Balochistan is a province in Pakistan where militants there want independence from Pakistan and are fighting for it.