ads
Amit Shah is Hosting a Dinner Party to Allies?
Vijayan Sankar (Author)
Published Date :

May 21, 2019 17:46 IST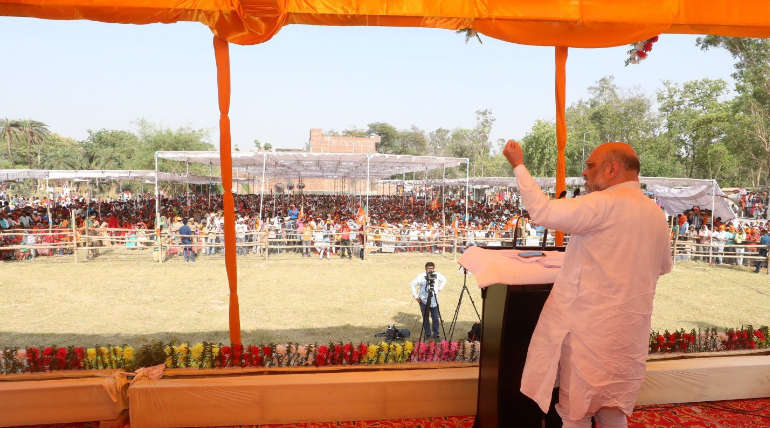 Why even before the results to be announced after tomorrow BJP President Amit Shah is hosting a dinner party to allies?
Amit Shah's party tonight at Delhi for all its allies has raised many eyebrows. From Tamil Nadu, all its partners are attending the party. It includes AIADMK, Premalatha for DMDK, PMK and even Sarath Kumar who has not also fielded any candidate for the election. Maybe it could be due to the results of the exit polls predicting a thumping majority for NDA or is it for any other ulterior motive?
Why BJP having an absolute majority by itself took on board the allies in the previous 5 years rule?
Even though BJP which had a majority in the Lok Sabha it took many of its allies on board and gave them ministerial posts. Many may think it is the generosity of BJP. It could also be to get their full support in Rajya Sabha to help pass bills where it was in the minority. Also, this time around even though the thumping majority predicted by exit polls it is giving this dinner party to get full support from its allies. Maybe this time it may need it for Lok Sabha also.
Even allied party with one MP will be treated as equal partners – Amit Shah
If they are to get an absolute majority by themselves as per the opinion polls, this statement and other offers the BJP make things suspicious. They say anyone willing to be part of NDA is welcome. And they also want to retain on board the existing allies. All this only confirms that exit poll results are not exact results. It is confirmed not only by opposition parties but also Nitin Gadkari, the union Transport Minister and the blue-eyed boy of RSS. Even Vice President Venkaiah Naidu has come out with a similar statement.
Exit polls may only be the reason for opposition unity and the dinner party of Amit Shah. But the real purpose and what is going to happen on 23rd May is anyone's guess, and till the last moment of someone becoming the Prime Minister, this battle will be fought tooth and nail by both sides.
Amit Shah is Hosting a Dinner Party to Allies?