ads
Another constitutional institute under attack in Modi's rule
Vijayan Sankar (Author)
Published Date :

May 19, 2019 22:08 IST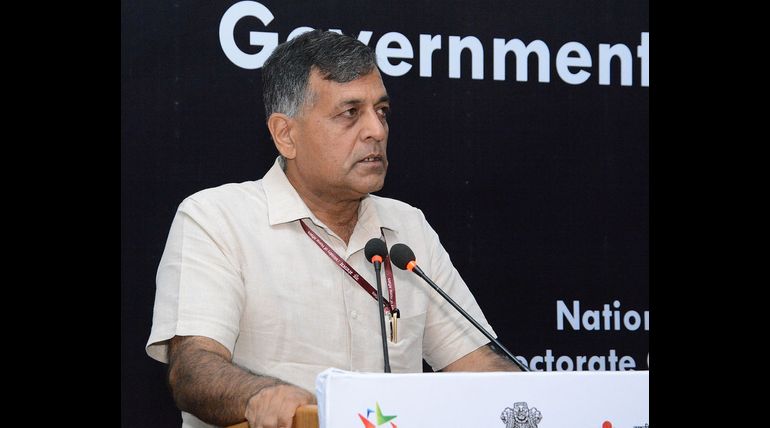 Ashok Lavasa, one of the three election commissioners, has said on record that he will not attend election commission's MCC or model code of conduct meetings. On the last days of the Modi's five-year rule of India, this dissent by one of the election commissioner is in line with so many others. Ashok Lavasa has said that none of his objections in the 6 model code of conduct violation clearance to Modi was recorded.
The other constitutional organizations under attack during the Modi rule:
First, it was the Supreme Court where three judges openly met the press over their grievances of the functioning of the chief justice of Supreme court. It was about a listing of a case related to Amit Shah's that caused the stir. People seek Supreme Court for justice as it is the highest legal authority in India. But for the first time in independent India, judges of the Supreme Court came for justice to the people.
Reserve Bank of India:
Never in the history of India, there were 3 Reserve Bank governors in 5 years. First, it was the renowned economist Raghuram Rajan who did not want to continue for next term after being three years of RBI Governor from the UPA time. Then it was Urjit Patel who was appointed by the BJP government as RBI Governor. As soon as he was appointed, demonetization happened. Later he also resigned stating personal reasons. Now the present Governor is Shakikanta Das.
CBI:
CBI is the prestigious premier investigating agency of India. But the open feud by its directors has made its credibility lost.
Now all the MCC meetings have not been conducted from May 4th after the letter of Ashok Lavasa informing the CEC that he will not be attending them He has confirmed he will attend only if his dissents are recorded. Yesterday CEC Sunil Arora confirmed it through his statement.
One after other all constitutional bodies are under attack under the Modi rule, and the CEC Ashok Lavasa's dissent on clearance to Modi's poll violations is yet another one.
Another constitutional institute under attack in Modi's rule