ads
Are Exit Poll Results the Last Publicity Ploy of the NDA Government?
Vijayan Sankar (Author)
Published Date :

May 21, 2019 11:30 IST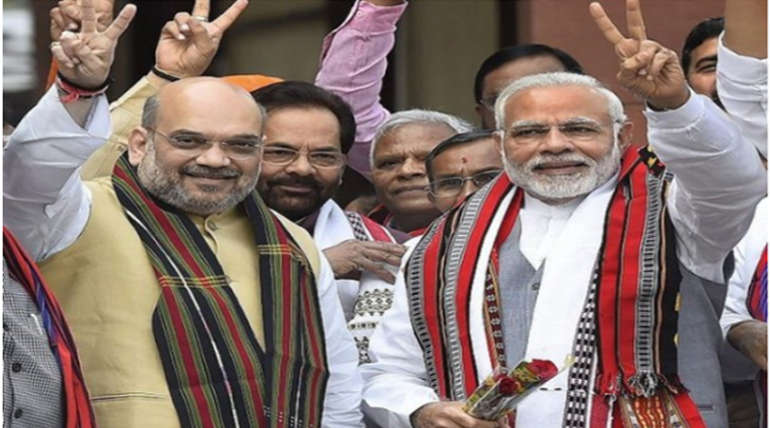 Sharad Pawar, the strongman of Indian politics yesterday brushed aside the exit polls saying they were the attempts of the people who control electronic media. These words from a politician of 50 years are not to be ignored even though he is part of the NDA opposition. Even Mamata has said the exit polls are a ploy to shift and manipulate EVMs or electronic voting machines. Hence the question of exit polls seems to be a ploy to demoralize the opposition and play spoilsport of their unity arises.
How was the functioning of the electronic media during 5 years of NDA rule?
The media was pro-Modi even before the 2014 elections. It was because of the various corruption allegations against the previous 10 years of the UPA regime. 2G Scam, coal scam, SAF scam, and many others were widely reported in the media to increase the anti-incumbency wave against UPA. Also, it changed to Modi wave and after Modi became Prime Minister, most of the channels became full-fledged Modi supporting channels. It could be for various reasons. But it was crystal clear that they were supporting Modi all the five years.
How were the failures of Modi not able to reach people?
The electronic media made it a mandate never to report any failures of the Modi government. Maybe it the death of more than 120 innocent Indians standing in queues after demonetization or the farmers' distress, or unemployment nothing was aired but for a few minutes. But when Modi asked people to sell pagodas for livelihood and termed it as an apt employment opportunity, it was widely reported by all channels. But when it backfired, immediately it was stopped airing. It was the state of the media coverage of Modi failures.
Is the exit poll a publicity ploy or a failure needs only one day tomorrow in between to be confirmed on May 23.
Are Exit Poll Results the Last Publicity Ploy of the NDA Government?