ads
Are the Opposition Claims of Tampering EVMs valid?
Vijayan Sankar (Author)
Published Date :

May 23, 2019 09:56 IST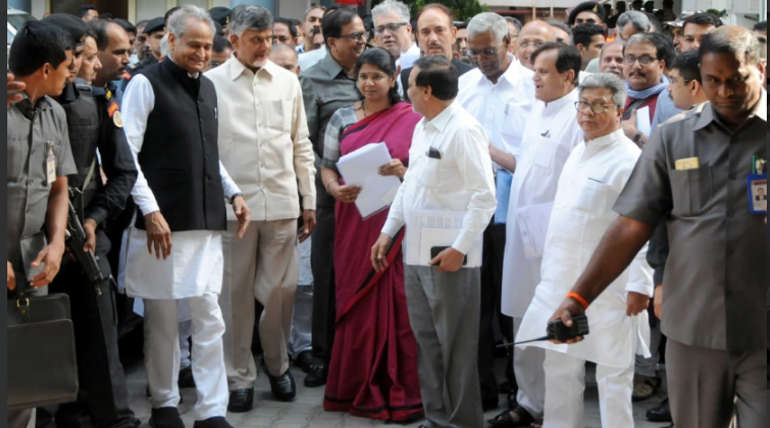 Are the opposition claims of tampering EVMs valid?
Never in the history of India for the past 16 Lok Sabha elections, had such widespread allegations of EVM tampering reported. Every day on social media, there are visuals of EVMs being transferred from one place to another. The veracity of the videos is not able to be ascertained. But on 28th April Election Commission in Tamil Nadu admitted lapse of security of safeguarding the EVMs in Madurai branch of Madras High Court. The Madurai District election officer also, the Madurai collector, was transferred by High Court.
Amit Shah says fearing defeat the opposition is insulting the dignity of the democracy of India:
Yesterday Amit Shah alleged that the opposition parties facing imminent defeat have sought to false allegations. They are spoiling India's name in the international arena by alleging tampering of the EVMs. But in ground reality, there are protests and accusations of moving of EVMs in many places across India for the past few days. Even Mamata Banerjee has claimed that the exit poll results were a ploy to shift and manipulate EVMs and justify their claims.
Why did EC admit to High Court of lapses in safeguarding EVMs?
After the completion of voting on April 18th in Tamil Nadu, all the EVMs were stored in safe rooms across the state. In Madurai district, the local Tahsildar Sampoornam along with two other municipal corporation staff, entered the storerooms without any authority and stayed there for three hours. The EC admitted lapses and produced an order of the transfer of the Collector. But the Courts wanted action against the PA of the election officer and ACP of Madurai police.
The exit poll results added fuel to the fire by predicting better victory margin for BJP than 2014. Without any significant positive wave and several factors against them, many wonder how all exit polls can say the same result. By the end of today, everything will be clear for the people of India.
Are the Opposition Claims of Tampering EVMs valid?