BJP drops Pragya From Defense Panel For Hailing Godse, a Patriot
Vignesh Subbaian (Author)
Published Date :

Nov 28, 2019 15:59 IST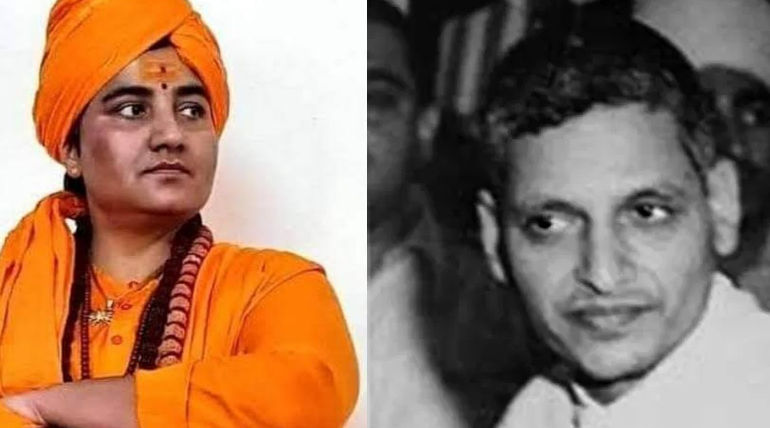 Pragya Thakur says Gandhi's killer Godse, a patriot in parliament.
Pragya Thakur does it once again, and after severe criticism from all quarters, she is now only barred from attending BJP parliamentary meetings for this winter season alone. Also, her induction into the all-important JPC panel is only now dropped after fear from international criticism calling the killer of Gandhi, a patriot in the parliament.
Pragya Thakur is still an accused in the Malegoan blast case that killed eight innocent people and injured several people. She was elected MP from Bhopal on the BJP ticket. During the elections, she said that Nadhuram Godse, the assassin of Gandhi is a patriot, was a patriot and will be a patriot.
The prime minister said that he would not forgive her for her comments. The party president said the action would be taken against her in ten days. But more than six months now, she was only included in the important JPC committee on defense, which will decide the crucial defense issues of the country. She was made part of the JPC or joint parliamentary committee on 31st October. There were several criticisms, but she was not removed for the past nearly a month now.
Yesterday when DMK MP Raja was speaking on the SPG bill, which removed the SPG protection for the Gandhi family, she abruptly said Godse was a patriot. Criticism came from all quarters, and she has not removed from the party or any action taken for it. But, only a little restriction of her not to attend the BJP parliamentary meetings was said by the BJP, and that too for this winter session only. Also, fearing international wrath of comments on the world-renowned Gandhi, she is now removed from the JPC panel.
The nation is asking if Godse, the killer of Gandhi, is a patriot, then who is Gandhi.