ads
BJP has Carved its Way to Telangana Down South: Lok Sabha Elections 2019
Anusha Sathish (Author)
Published Date :

May 23, 2019 17:52 IST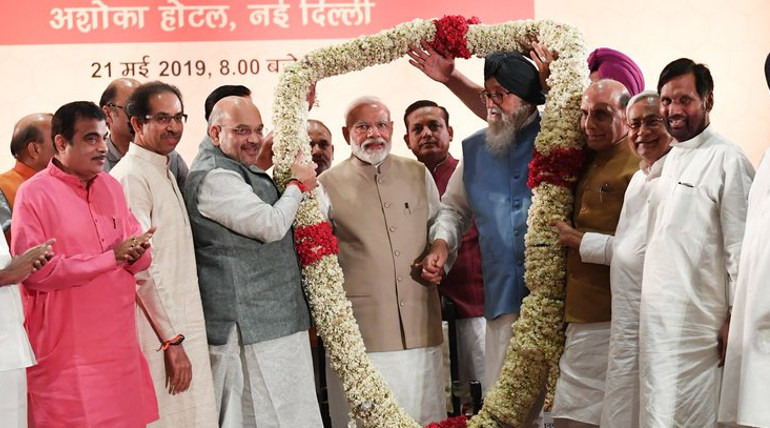 Telangana as a state made its debut entry in this election after it got bifurcated from Andhra Pradesh in 2014. KCR-led Telangana Rashtra Samithi (TRS) fought the elections alone and has been pitching for the non-BJP and non-Congress federal front. Telangana had its polling happened in the first phase on April 11. There are 17 seats and prime parties contested here are BJP, Congress, Telangana Rashtriya Samiti (TRS) and All India Majlis-e-Ittehadul Muslimeen (AIMIM). The total voter turnout was recorded as 61%.
KCR-led TRS and BJP had a neck to neck competition and from the beginning, both remained nonchalant. The contestant who is sitting MP of Nizamabad and Telangana Chief Minister's daughter K.Kavitha represented TRS in Nizamabad. It was also reported that Kavitha lacked farmers' support in the state. Despite BJP made significant gains in the state, not much enthusiasm showed up. The silence prevailed over for quite some time. The time favoured BJP in Telangana and it is a spectacular result for BJP in Nizamabad. Not so easy to defeat the sitting MP and CM's daughter. Buoyed by the BJP's stellar performance, BJP chief stated that statement "BJP is a North India party" is expired. This is BJP's gateway to Telangana.
First time in the history BJP has such huge gain in South India and it struck the chord with the help of Telangana. "Our ordinary karyakartha is defeating CM's daughter," he overwhelmed. He also acclaimed that the future of Telangana is BJP and in 2023 BJP will form the government in Telangana. The southern states are expected to play big in deciding the government if BJP and Congress fail to get the majority on its own. The first time BJP debuts big in south India with a great performance in Telangana. In most of the states, BJP flies the flag and indeed it is not the easiest of tasks.
BJP has Carved its Way to Telangana Down South: Lok Sabha Elections 2019