BJP is Set to get the Magic Figure of 124 in the 246 Member Rajya Sabha in 2021?
Vijayan Sankar (Author)
Published Date :

May 29, 2019 11:46 IST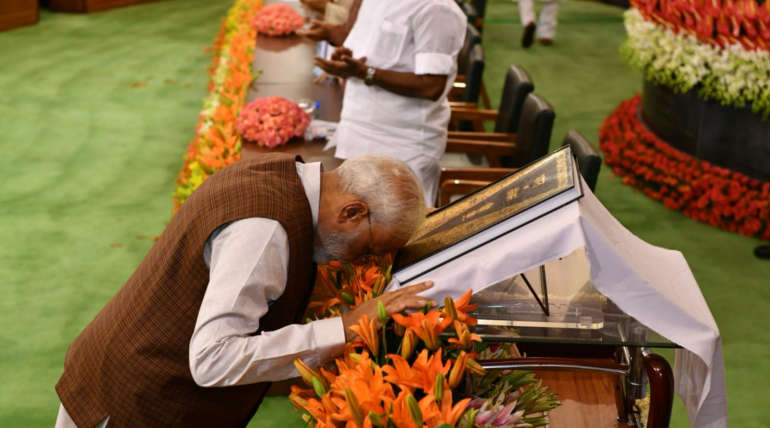 Will BJP get the magic majority of 124 members in Rajya Sabha by 2021? Rajya Sabha is the upper house of the Parliament which needs to clear many bills of the Government to be enacted as laws. In the last regime of NDA, it was a big handicap for it to pass bills in Rajya Sabha. It was because of its strength of only 102 Rajya Sabha M.P.s. It is why the Triple Talaq bill and the Citizen (Amendment) Bill was not able to be passed. But with a massive win in the 2019 elections, BJP is set to get the magic figure of 124 in the 246 member Rajya Sabha.
Assembly polls later this year will decide whether BJP will get the magic figure of 124 in Rajya Sabha: The assembly polls in 3 states later this year will determine the fate of BJPs majority in Rajya Sabha. The MLAs of each State elect their Rajya Sabha representatives. With already a massive majority of 102 seats and if it wins the assembly elections in the three states consider it is possible for the BJP to get the magic majority figure of 124 Rajya Sabha seats.
But why to wait till 2021 to get the majority by BJP even though the assembly elections will be over in 2019? All the elected Rajya Sabha member will have a tenure of 5 years irrespective of their party performance in Parliament or Assembly elections. That is the reason why BJP even though winning many states during their last regime was not able to get the majority. In a similar case even though they win the three assembly polls this year, they will get majority only in 2021. It is because only then the already elected UPA and non-aligned party Rajya Sabha M.P's will get their tenure completed.
Once BJP gets a majority in Rajya Sabha, it will be easy for them to pass bills without any delay. But will they use that opportunity for the welfare of 130 billion people has to be seen from 2021?