BJP leader Agnimitra Paul files a complaint with the Kolkata police of molestation by JU students
Vijayan Sankar (Author)
Published Date :

Sep 21, 2019 11:50 IST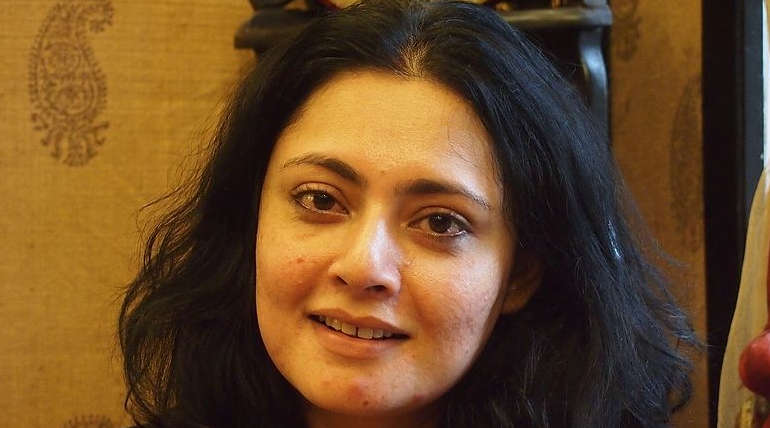 BJP leader Agnimitra Paul files a complaint with the Kolkata police of molestation by Jadavpur University students: BJP leader Agnimitra Paul and Fashion designer complains to Kolkata police against the Jadavpur University students two days after the incident at the university campus. She accuses the students as the rowdy crowd and physically abusing, tearing her clothes and molestation by the students on Thursday 19th September.
What is the complaint of Agnimitra paul about the incident that happened two days before at Jadavpur University? Agnimitra Paul said that she and Babul Supriyo were invited by the ABVP to Jadavpur University as guest speakers on 19th September for the apolitical program. When they were about to enter the venue, a section of the rowdy crowd physically blocked their passage shouting slogans.
They then started physical abuse, turning violent started assault, abusive language, and oral mayhem. She also complained that the union minister was also assaulted in a gruesome manner.
What is the ground situation at Jadavpur University during the 19th September incident? As per many reports from the Jadavpur University, the union minister Babul Supriyo along with Agnimitra Paul entered the Jadavpur University with their security guards and other people. They were shown black flags by the Jadavpur University students, who also shouted for them not to enter their campus. It is because of their polarizing nature across West Bengal.
But the security guards of the union minister is said to have hit the students. Also, the union minister is said to have threatened the students. ABVP activists allegedly started a fire and also vandalized the Arts Faculty Students Union, the UG Arts building and a few shops in and around the 4th number gate of the university.
Who is saying the truth is one for investigation. But Agnimitra Paul's complaint only after two days of the incident shows clearly that the students are going to be severely punished in the future.