BJP's Victory Seems Certain in Maharashtra and Haryana Election.
Arjun Krishnan (Author)
Published Date :

Oct 24, 2019 14:02 IST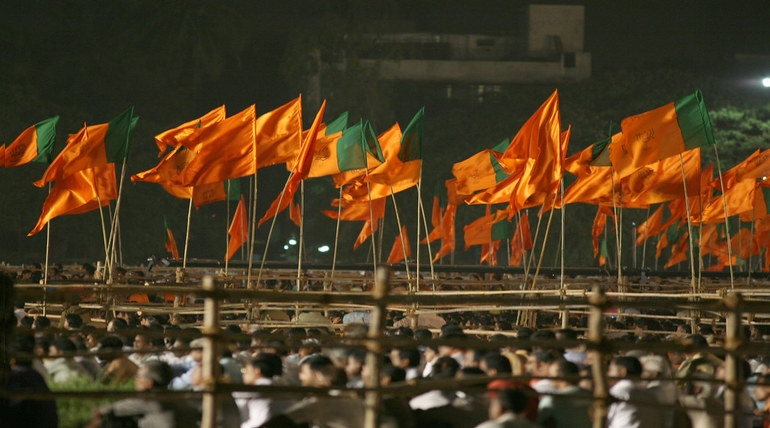 BJP set to retain their power in Maharastra, while Haryana remains a Cliffhanger between the two (BJP & INC) Stalwarts. In Maharastra, BJP joins hand with Shiv Sena while Congress combined with NCP and faced this Assembly Election. BJP front leads in more than 160 Constituencies, and INC holds around 90 regions. It's more evident that BJP would claim the victory and continue to be in power.
Once again, Devendra Fadnavis is likely to be the Chief Minister of Maharastra, keeping Aaditya Thackeray as Deputy CM. But the NDA party is aiming to Show-cast their strength in Maharastra and planning to overcome their previous best of 122 in 2014.
The Prominent faces like Devendra Fadnavis, Nitesh Rane, Chandrakant Patil (BJP), Dhiraj Deshmukh, Amit Deshmukh, Prithviraj Chavan, Ashok Chavan (INC) Ajit Pawar, Jayant Patil of NCP and Aaditya Thackeray of SENA remains in a Smooth lead. In contrast, Praniti Shinde (INC), Pankaja Munde (BJP) are Trailing in their respective constituencies.
In Haryana, it's a different story with BJP and INC going neck to neck and has a marginal lead over each other. The 7 Ministers of Haryana, namely BJP's Ram Bilas Sharma, Manish Grover, Kanwar Pal, Abhimanyu, State BJP Chief Barla, and Kavita Jain, Surender Panwar of Congress were trailing as per current Trends. The Famous Indian wrestler Babita Kumari Phogat sets an early lead, and another wrestler Yogeshwar Dutt is on combat. The chances for Manohar Lal Khattar, being re-elected as CM is quite low.
The former Chief Minister Bhupinder Singh Hooda is set to address the Media and Public at 1 pm IST. While the Union Minister, Prakash Javdekar, said, "Apart from winning these two regions, the Party is aiming to sweep Delhi and Jharkhand too." Both parties are trying to collide with JJP (Jannayak Janata Party) to claim the power. If that was the case, then JJP's Founder and Leader, Dushyant Chautala will get a higher post in the Assembly.