ads
Both NDA and UPA Titans have their Own Share of Defence Plot
Anusha Sathish (Author)
Published Date :

May 07, 2019 10:20 IST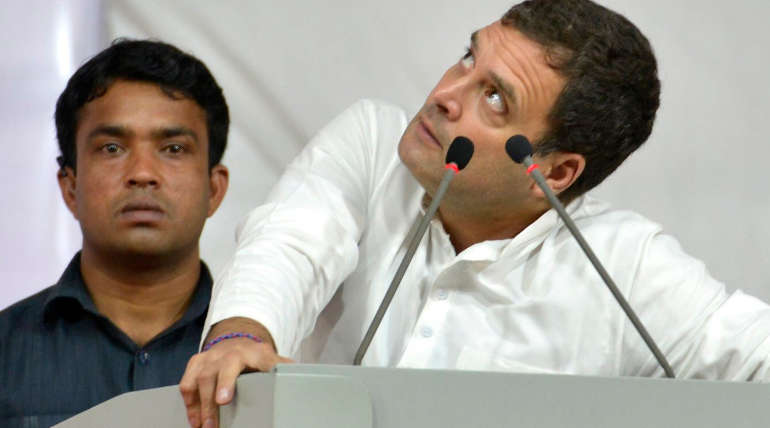 NDA and UPA Titans have their Own Share of Defence Plot: Defence deal manipulation is the headline prevalent of late in all media. The recent say by the Supreme Court about the Rafale deal is that it will take the review petition on the verdict based on stolen documents alongside chowkidhar chor hai remark together on May 10. Because there are a lot of speculations about the defence deal which involved Indian government, French government, French private company (Dassault) and Indian private company (Anil Ambani-led Reliance). Anil Ambani's defense company was formed two weeks before they won the contract is what is reported. Given these speculations, it is also said that owing to confidentiality the spent for the deal was also not disclosed.
The flip side is that Rahul Gandhi had a company in UK named Backops Ltd in partnership with Ulrik Meknight. This company had acquired defence offset during UPA regime. It is also said that subsidiaries associated with the former business partner of Rahul Gandhi received defence deal during UPA regime. Rahul owned 65% share of the Backops, UK while his partner owned just 35%. Later the company was dissolved in February 2009.
Chowkidhar chor hai remark has pertained to Rafale deal. On top of it, Rahul Gandhi gave a derogatory remark about Anil Ambani that he is a crony capitalist. But it was rebutted stating the same company got more than Rs 1 crore business during UPA regime between 2004-2014. Attributing this as a baseless claim, Anil Ambani is seeking for evidence on this defamatory claim. The Rs 1 lakh crore businesses they signed during UPA regime include sectors such as power, telecom, roads and metro. With all this information in place, the end of thinking capacity surfaces. Attractive policies are framed but these policies have made rich the richest and poor the poorest. On the other hand, the policies have to be acclaimed as they all are supporting Make in India campaign.
Both NDA and UPA Titans have their Own Share of Defence Plot