ads
Anti AIADMK wave washed away the alliances, chances of a win in Tamil Nadu
Vijayan Sankar (Author)
Published Date :

May 23, 2019 22:29 IST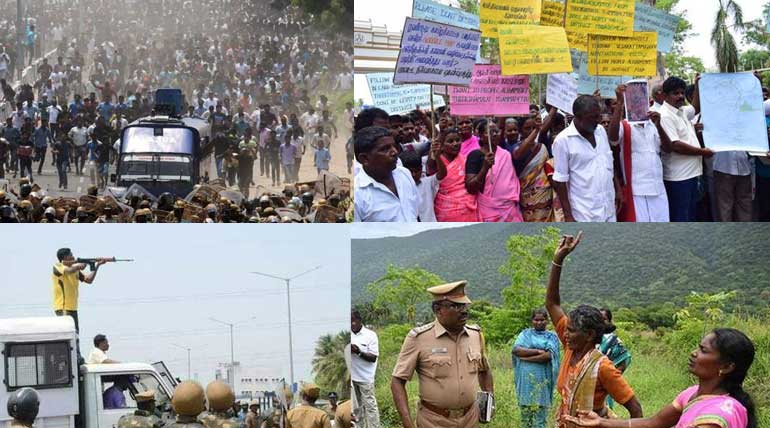 Tamil people are known to fight and not bow down like slaves. It is the reason when the whole of India was mesmerized by Modi magic twice it was not working in Tamil Nadu. In the 2014 elections, it got one seat aligning with smaller parties. But this time as per the leading positions it seems that it will not get even one seat in Tamil Nadu. But the way the AIADMK bowed before the BJP for the last two years made people angry against them. Even traditional AIADMK voters did not vote for them this time.
Thoothukudi incident is one example of AIADMK's rule: When 13 innocent people including students were shot dead by the State police, Chief Minister Palanisamy replied he came to know of the incident only by watching TV. Then who ordered the police to fire. It was a protest going on for nearly 100 days. Proper precautions should have been taken by the police to control of any such incidents. But shooting innocent people and the CM saying he doesn't know anything about that angered people to no extent.
All allies were against AIADMK till alliance: The last two years after the demise of former chief minister Jayalalitha the alliance partners now including the BJP were severely criticizing the AIADMK for various issues. Mainly PMK was at the forefront of the attack on them in the 8-way road from Chennai to Salem. It is to be completed at the cost of 10,000 crore rupees. The other issue is many trees, and the Government acquires farming lands for it. Anbumani Ramadoss, who was the MP of Dharmapuri, vehemently opposed AIADMK for it. He is trailing by more than 20,000 votes now.
The DMDK was another miserable story. They were supposed to align with DMK. But as usual they were talking to both sides, and it got delayed. Hence they joined the AIADMK alliance to draw a blank now.
At least in two seats, AIADMK is leading now but as far as the allies are all washed away by the anti-AIADMK wave.
Anti AIADMK wave washed away the alliances, chances of a win in Tamil Nadu