ads
Chandrababu Naidu meeting Akhilesh and Mayavati important?
Vijayan Sankar (Author)
Published Date :

May 19, 2019 20:09 IST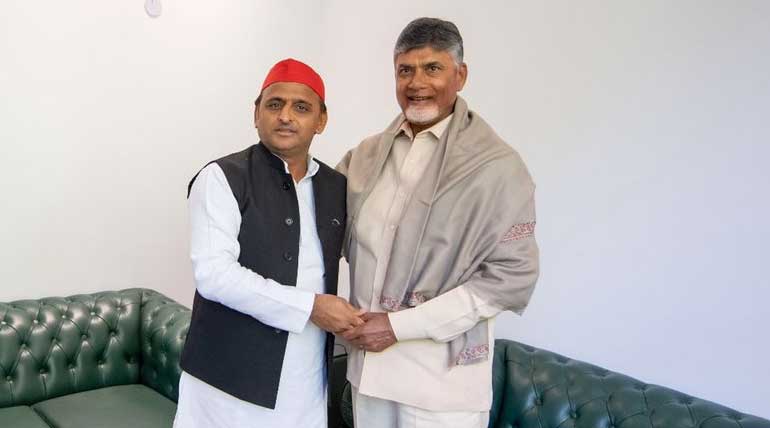 Chandrababu Naidu meets Rahul Gandhi, Akhilesh and Mayavati starting his work of Master convener of opposition parties
Yesterday Chandrababu Naidu met Rahul Gandhi. With the 2019 election campaign ending on Friday 5 PM, Naidu has met the Congress president Rahul. They discussed the various possibilities after the results on 23rd May. Right after the meeting of Rahul Chandrababu Naidu went on to meet Mayavati and Akhilesh Yadav.
Why is Chandrababu Naidu meeting Akhilesh and Mayavati important?
Chandrababu meeting of Akhilesh and Mayavati for full support to Rahul is considered vital in the political circles. Since UP has 80 MP seats, it is these seats which could be the final crucial factor for deciding who will be the Prime Minister. The alliance of SP-BSP –RLD in UP after nearly 25 years may fetch them the maximum number of seats in UP this time.
Congress role in UP:
Congress was left out of the mahagathbandan by SP-BSP-RLD. But Congress brought in Priyanka Gandhi into the election campaign. She was appointed as the general secretary of Congress and in-charge of east UP. It is considered as a tactical move to concentrate on a minimum of 30 seats and at least win in 10 of them.
They have fielded many upper caste candidates to split the vote of the BJP. It also could help the mahagathbandan to win comfortably in many seats. But the Congress set only to get a minimum number of MP seats out of 80 seats in UP, the MPs of mahagathbandan will be crucial in forming a government after elections.Already Congress Chairperson Sonia Gandhi has sent letters to all the opposition parties for a meeting on 23rd May.
Will the Master Convener and the Master of Coalition will consolidate the opposition to keep BJP coming back to power is to be seen on 23rd May.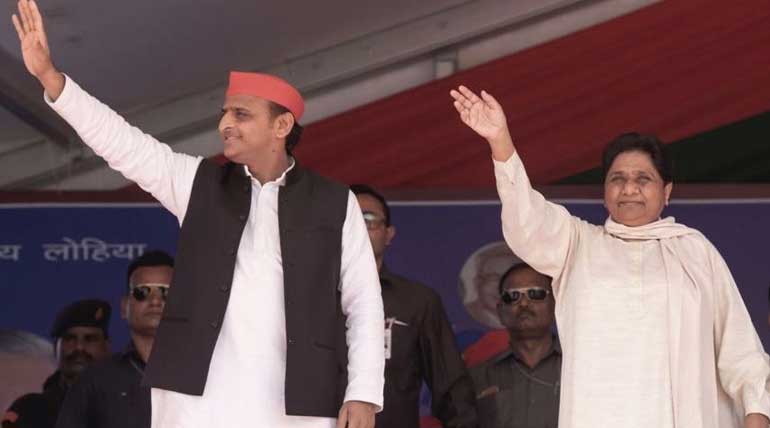 Akhilesh and Mayavati in voting campaign
Chandrababu Naidu meeting Akhilesh and Mayavati important?