ads
CM Edappadi K Palaniswami Receives 13,296 Petitions and Trip to Foreign
Vijayan Sankar (Author)
Published Date :

Aug 21, 2019 11:49 IST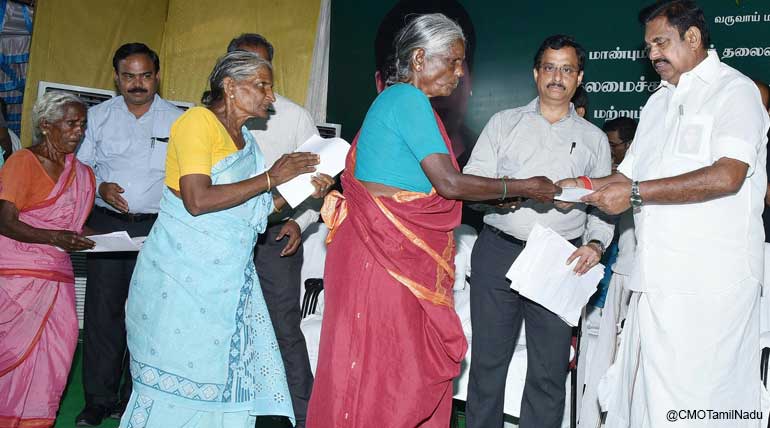 Chief Minister receives 13,296 petitions from people in Salem & will visit foreign countries to boost industrial growth
Chief Secretary Shanmugam confirmed that Chief Minister Edapadi Palanisamy's overseas visit is consequent to the foreign investors meet held recently in Chennai. Chief Minister participated in a special people redress camp Salem, where he received 13,296 petitions from them. After the two day camp, he continued to check the renovation of water resources across the district.
Chief Minister receives 13,296 petitions from people in Salem:
In the last two days special redress camp for people, the chief minister received 13,296 petitions from them. He assured them that all these complaints would be solved within a month. He also confirmed that central assistance of Rs. 100 & Rs. 1200 by the state government are given to farmers for each affected coconut tree. He further said that he had written a letter to the Prime Minister to increase the central assistance to Rs. 10,000 for coconut trees.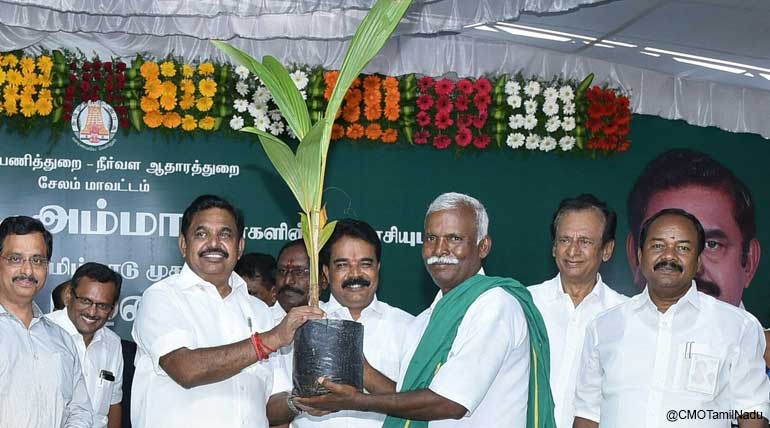 CM gifts coconut tree to district farmers association head Jayaraman.
Chief Minister flying abroad to bring in more investments to Tamil Nadu:
Chief Secretary Shanmugam said to presspersons that the chief minister's foreign visit is in continuance and follow up of the recently held investors' meet in Chennai. He confirmed that the visit would develop Tamil Nadu's industrial sector. For this purpose, he will meet many foreign business heads.
Other developments of Tamil Nadu Government announced by chief secretary Shanmugam:
Shanmugam meeting the press persons after the postal departmental function said that the water resources would be properly managed in Tamil Nadu. He also said many measures are being taken to control the automobile industry recession.
Districts are bifurcated for efficient administration:
Chief Secretary Shanmugam confirmed that the bifurcation of many districts is only to bring the administration nearer to the people. He said that with big districts people find it difficult to reach the district headquarters for the complaints and other official work.
The above steps of the Chief Minister are good and will benefit Tamil Nadu people in a great way if implemented.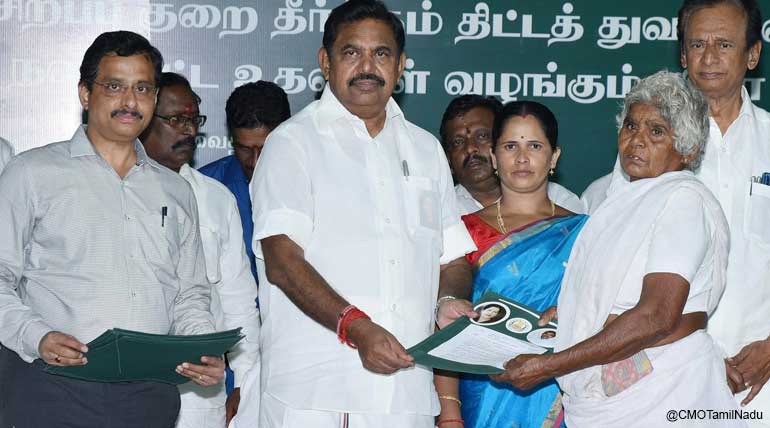 CM Receives Elders Pension Request Petition
CM Edappadi K Palaniswami Receives 13,296 Petitions and Trip to Foreign