ads
CM Edappadi Palaniswami MOU to Bring Kings Medical College to Tamil Nadu
Vijayan Sankar (Author)
Published Date :

Aug 30, 2019 22:34 IST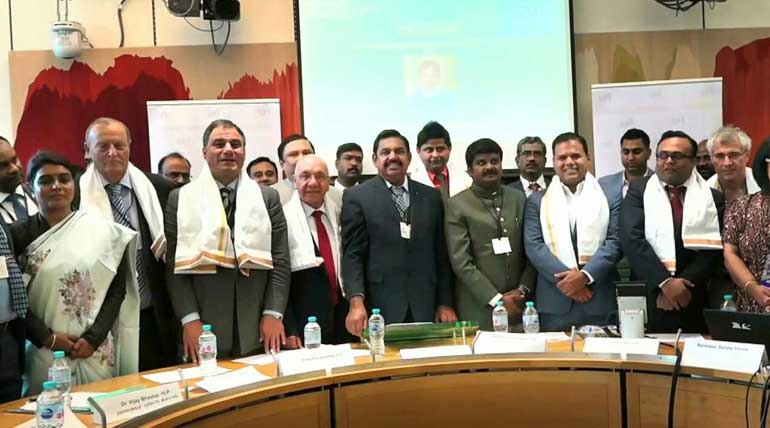 Chief Minister in talks with the world-famous Kings Medical College in London:
Chief Minister Edappadi Palaniswami along with health minister Vijayabaskar and other officials is on a foreign tour. It is to bring a lot of benefits to the Tamil Nadu health department and a lot of welfare programs for the Tamil Nadu people. Today on his second day in London, he visited the King's College London GKT School of Medical Education. It is a medical institution in various forms for the past 900 years, since 1106. Chief Minister is now having talks with the prestigious medical institute in the world for pacts like:
To open a branch of the world-famous King's medical institute in Tamil Nadu
Start the helicopter ambulance services in Tamil Nadu with the help of King's institute
Transfer of technology and medical skills between the doctors of Tamil Nadu and Kings medical institute.
Helicopter ambulance to fly soon over Tamil Nadu to help people in emergency
Chief Minister Edappadi Palaniswami today announced that helicopter ambulance service would be quickly introduced in Tamil Nadu. He announced this while speaking to the students of Kings Medical College in London. He spoke in Tamil to the students thanking, them for accepting to open a branch of the prestigious college in Tamil Nadu. His speech in Tamil to the King's institute students and doctors are now live in twitter.
How could helicopter ambulance help in emergent medication:
The chief minister during his Tamil speech in King's medical institute confirmed that the helicopter ambulance would help those who need emergent medication. Since many of them are far from the major hospitals, they spend a lot of time coming to the hospitals. Since the golden hour medication is not possible many of them die en route to the hospitals. With helicopter ambulance, this could be stopped, and lives could be saved, is the contention of our chief minister.
Chief Minister yesterday signed many MOUs with ISDC for innovative skill transfer. Today he is in talks for helicopter ambulance with the world's oldest and prestigious medical institute. We wish him all the best to bring the best for Tamil Nadu people.
CM Edappadi Palaniswami MOU to Bring Kings Medical College to Tamil Nadu