CM Edappadi Palaniswami and Minister Rajenthra Bhalaji in Buffalo City New York
Vijayan Sankar (Author)
Published Date :

Sep 03, 2019 16:34 IST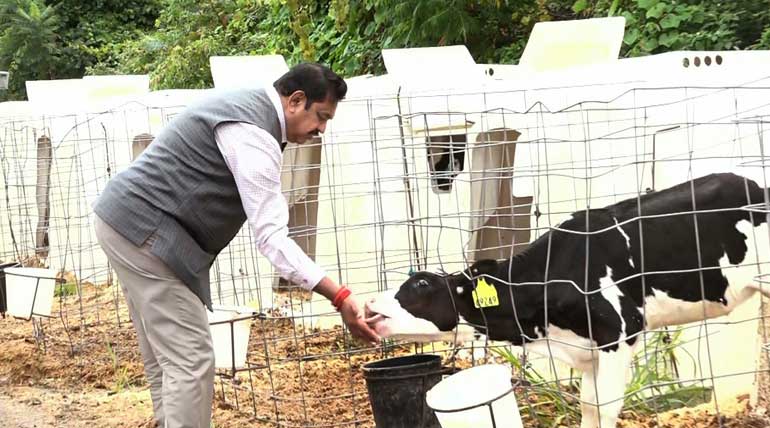 CM Edappadi Palaniswami and Minister Rajenthra Bhalaji in Buffalo city New York inquiring about new techniques for the modern dairy farm in Tamil Nadu: Tamil Nadu Chief Minister Edappadi Palaniswami after his successful London foreign trip, is now in Buffalo city in New York. The dairy Minister Rajenthra Bhalaji accompanies him. He visited a dairy farm in Buffalo city, the US second-largest city. He inquired about the techniques adopted in the farms and the treatments given to the cows. For the new dairy park to be formed soon in Tamil Nadu, Chief Minister Edappadi Palaniswami inquired about the latest techniques also.
A warm welcome for Chief Minister Edappadi Palaniswami at JFK Airport in New York: Chief Minister Edappadi Palaniswami was given a warm welcome by the Tamil people at J F Kennedy airport in New York City. He flew from London to the US for bringing the foreign direct investment and also various other welfare schemes from the US to Tamil Nadu.
CM's visit to a dairy farm in Buffalo city, NewYork: Chief Minister Edappadi Palaniswami along with diary minister Rajenthra Bhalaji, visited a dairy farm in Buffalo city. He was seen fondly giving food to a cow. CM Edappadi Palaniswami basically from a farmer's family, his love for cows was seen from the videos. He was fondly touching the head of a cow for a long time as the officials looked on.
Successful London visit followed by NY visit to continue to San Francisco: After a successful tour of London, which brought a lot of welfare activities, he is now in New York's Buffalo city. Apart from the dairy farm visit and inquiries, he will be visiting various other places for bringing in foreign direct investments. Then the CM Edappadi Palaniswami will be going to San Francisco and then to Dubai among other countries till 10th September.
Wish CM for a prosperous trip in the US to bring all good to Tamil Nadu from the land of opportunities.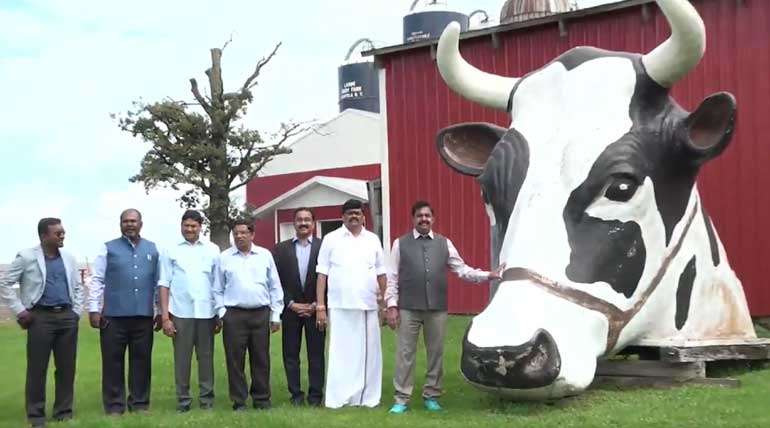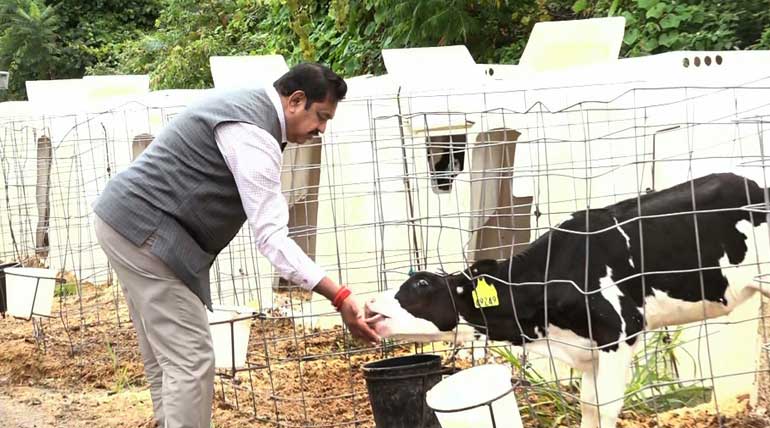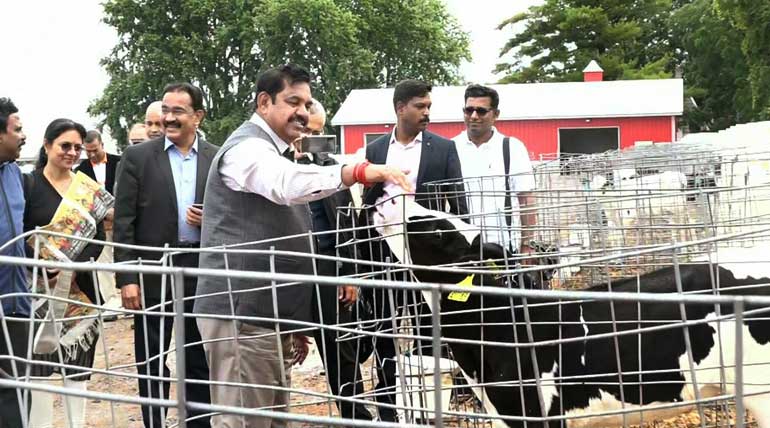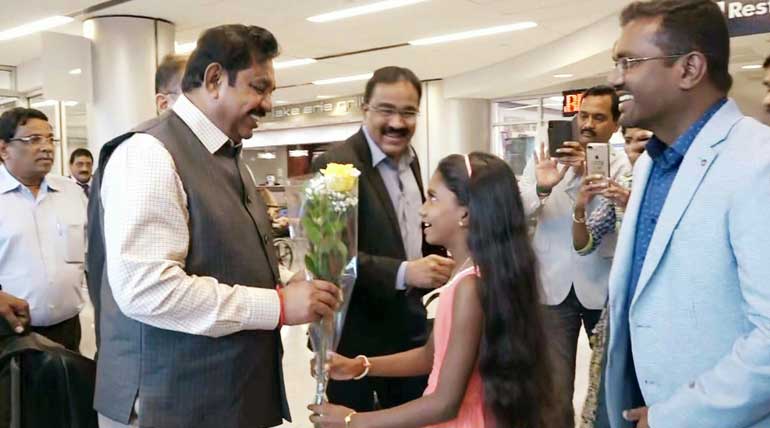 அமெரிக்கா நாட்டின் பஃபல்லோ கால்நடை பண்ணைக்கு நேரில் சென்று அங்கு செயல்படுத்தப்படும் தொழில்நுட்பங்கள், கால்நடைகளுக்கு அளிக்கப்படும் சிகிச்சைகள் குறித்து மாண்புமிகு தமிழக முதல்வர் திரு.எடப்பாடி கே.பழனிசாமி அவர்கள் நேரில் பார்வையிட்டு தொழில்நுட்பங்கள் பற்றி கேட்டறிந்தார். pic.twitter.com/mwwrZ4xSSC

— Edappadi K Palaniswami (@CMOTamilNadu) September 3, 2019