Congress - JDS coalition Government heading for a collapse
Vijayan Sankar (Author)
Published Date :

Jul 06, 2019 21:33 IST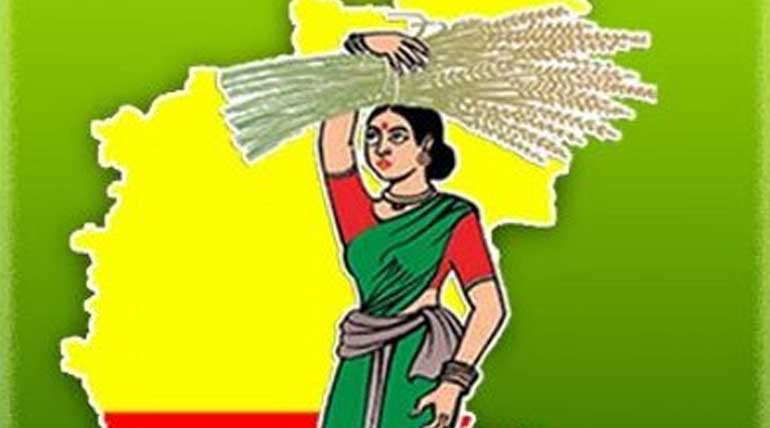 Congress - J.D. (S) coalition Government heading for a collapse: Eleven MLAs of which eight are from the Congress, and three from J.D. (S) MLAs led by its former president H.Vishwanath submitted their resignations to the secretary of the Speaker of the assembly. They met State Governor today afternoon and demanded a floor test.
Already two time MLA K.C.Narayana Gowda has tendered his resignation on Saturday and is planning to join BJP. Now with all these developments, the H.D. Kumaraswamy headed coalition Government is facing imminent danger.
Speaker of the assembly being unavailable for the 11 resigning MLAs:
Before meeting the Governor, the eight MLAs were waiting in the Speaker's chamber for a long time. But he has left at 11 AM never to return later. Hence the MLAs submitted their resignations to the secretary. The troubleshooter Minister Shiv Kumar tried hard to pacify the MLAs, but it ended only in vain.
The Congress in-charge of the Karnataka State K.C. Venugopal is rushing to Bengaluru to solve the crisis. Today evening Congress is conducting a meeting of the party MLAs in Bengaluru.
Karnataka Assembly arithmetic:
In the Karnataka Assembly, the total number of seats is 224, and the magic figure of majority is 116 MLAs. The Congress now has 79, and J.D. (S) has 37 legislators. One independent and BSP MLA was supporting them to run the coalition Government.
But with two Congress MLAs Anand Singh and Ramesh Jarkholi resigning on Monday, their strength came down to 114. Now with 11 MLAs resigning it may come further down to 103. It is less than the BJP tally of 105 MLAs. But the resignation of the two MLAs is still not accepted.
The Speaker Ramesh while talking to ANI has confirmed that he will meet the resigning MLAs only on Monday.
Since H.D. Kumaraswamy is in the U.S. on a personal visit and the State Congress chief Dinesh Gundu Rao is traveling right now, the crisis is set to be solved only by Shiv Kumar and K.C. Venugopal.
If they fail to pacify the resigning Congress MLAs, it is doom for the coalition Government in Karnataka. It will pave the way for the BJP to claim the majority in the house or it may be dissolved for fresh elections.