ads
D-Day For Biggest Democratic Country to Decide the Fate of 1.3 Billion Indian People
Vijayan Sankar (Author)
Published Date :

May 23, 2019 10:27 IST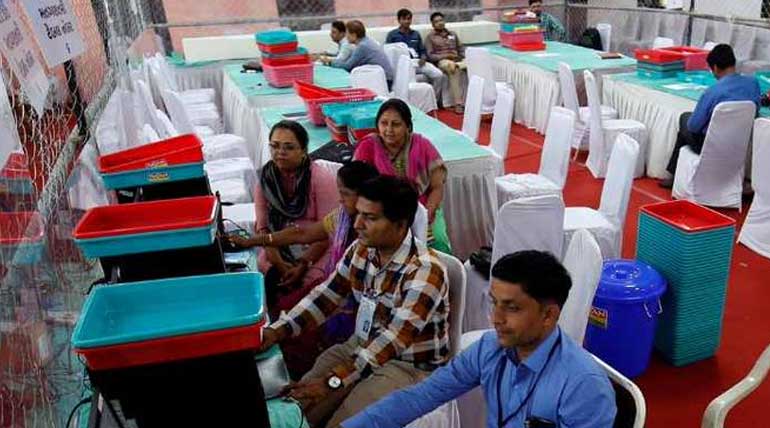 The much-awaited May 23rd has at last arrived. Within a few hours from now, the people of India will know who is going to decide their fate for the next five years. The two-month long voting process came to an end on 19th, and the results of all the 7 phases of polls are to be announced by today evening. In this 17th Lok Sabha election, many unprecedented events took place which was never before surfaced in any of the other 16 elections.
Ten points about the 2019 Parliament elections:
1. Highest voter turnout of 67.11 %
2. The highest number of voters of 900+ million
3. First time cross-check of VVPAT slips with EVMS in five constituencies of all assembly seats as per the Supreme Court order
4. More than 127 crore rupees spent on Facebook advertisements by all parties
5. 7 lakh polling booths across the length and breadth of the country
6. First-time widespread tampering of EVMS alleged by opposition parties
7. First-time election cancelled in Vellore constituency in Tamil Nadu for the seizure of huge unaccounted money from the candidate
8. The first time one of the three election commissioners Ashok Lavasa stopped attending MCC or model code of conduct meetings in objection to not even record his dissent on the 6 MCC clearance of Prime Modi's poll violations
9. Widespread violence in West Bengal where more than 75 people are feared dead due to poll violence
10. Home Ministry alerting states and UTs to stay alert of any violence during the counting of votes
All the above and many more kept the people of India glued to their TV, or social media and newspapers to know their fate for the next five years. Their wait is going to end within hours from now. And all the people of India want is a good leader who will uplift their lives and safeguard the future of their children.
D-Day For Biggest Democratic Country to Decide the Fate of 1.3 Billion Indian People