Delhi Chief Minister Arvind Kejriwal Speech at Haryana
Vijayan Sankar (Author)
Published Date :

May 08, 2019 12:30 IST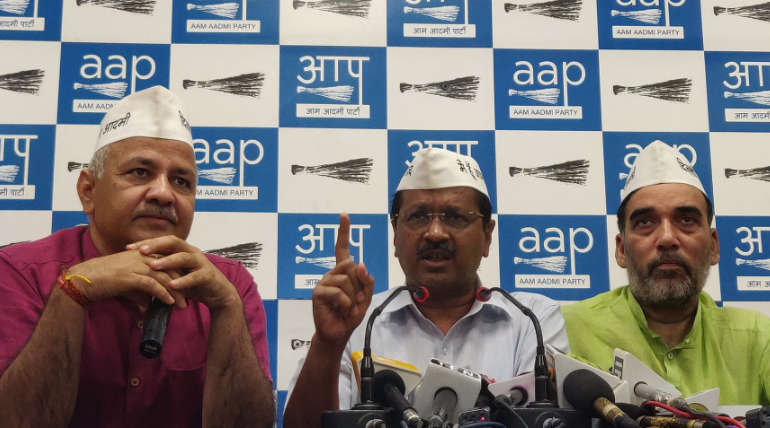 Delhi Chief Minister Arvind Kejriwal Speech at Haryana:
Mr Kejriwal yesterday in his speech at Hisar in Haryana has turned the coin of nationalism by Prime Minister Modi. Taking a cue from Pakistan Prime Minister Imran Khan's words a few days ago, Kejriwal has attacked Modi directly of supporting Pakistan. He also attacked the Prime Minister about the timing of the Pulwama attack.
Imran Khan a few days back said he wanted Modi to become the Prime Minister of India again. He said that it would facilitate the peace talks between the two countries. If he had named anyone else the same way, the 90 percentage Godi Media would have cried all over the channels for days about his recommendation. But the saffron party were left scratching their heads of how to react to Imran's words. But yesterday Kejriwal straight away accused Modi supporting Pakistan.
Mr Kejriwal also accused Mr Modi even without invitation attended the then Pakistan Prime Minister Nawaz's Sherif family birthday function. When there are hue and cry of even someone having a customer relationship with Pakistan and termed as antinationalist, no one is not even talking about this visit of Modi.
Mr.Kejriwal goes on to add that the whole nationalism of Mr.Modi is fake and it is only to cover up his failures. Kejriwal being from the Baniya community which is the business community went on to explain the blunders of this Government to traders. The double blow of demonetization and hasty and wrong implementation of GST has made businesses closed, and traders left without a livelihood.
It was only these traders who supported Modi during 2014 with their money and votes were another claim made by Kejriwal yesterday. Also, he concluded his speech that the combination of AAP –JJP will fight until the end to bring back the livelihood of the traders in Hisar.