DMK Candidate Pugazhendhi contest from Vikravandi
Anusha Sathish (Author)
Published Date :

Sep 24, 2019 15:08 IST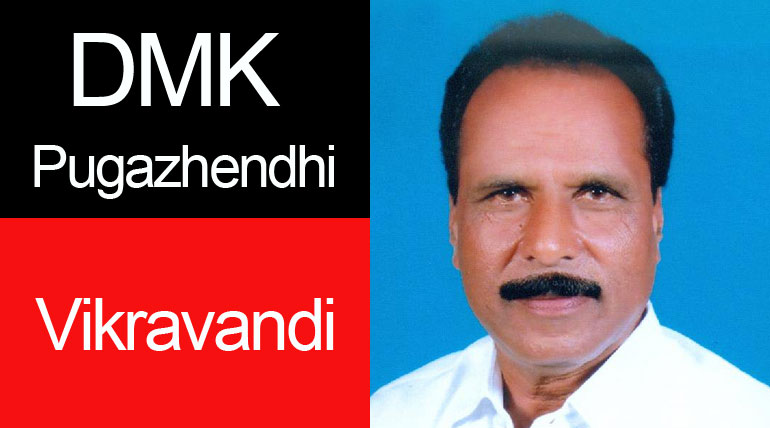 DMK proclaims itself as the party which is devoid of religions. Two of the assemblies named Nanguneri and Vikravandi are yet to choose their Member of Legislative Assembly (MLA). The Election Commission has announced the election date for these assemblies as October 21st. As soon as the dates were out the DMK party has started accepting applications from the ones who aspire to contest from the respective regions.
DMK and DMK allied congress both are contesting in the regions viz either DMK or DMK allied congress will contest. From yesterday onwards, a lot of applications get poured on Party President Stalin's table. Finally, it was announced that DMK will contest from Vikravandi and DMK allied congress will contest from Nanguneri.
The applications were sent to Anna Arivalayam, located in Chennai. The applications were accepted till today morning 10 A.M. Later Stalin took the lead and interviewed all the applicants. It was unanimously decided that N. Pugazhendhi will contest from Vikravandi representing DMK. It is to be noted that Pugazhendhi was a party member of DMK from 1973. He hails from Athiyur Thiruvadhi in Vizhupuram district. He held various positions in DMK party.
He has contributed his service to the party as Secretary, DMK union member, Athiyur Thiruvadhi Panchayat Head, Koliyanur Union Head, to name a few. Now he holds the treasurer position in Vizhupuram district. He also took part in many protests representing DMK party. He has been jailed for the same many times. He is a farmer by profession and his continuous stint with DMK party for the past 46 years earned him the credibility and the seat has been offered to him unanimously.
Other party members are accepting it happily and congratulated him on the social media platform. To highlight, DMK bagged the Vellore seat and there is a scope to bag these two seats as well.