DMK may win Vikravandi but have to work more to help Congress retain Nanguneri
Vijayan Sankar (Author)
Published Date :

Oct 14, 2019 17:08 IST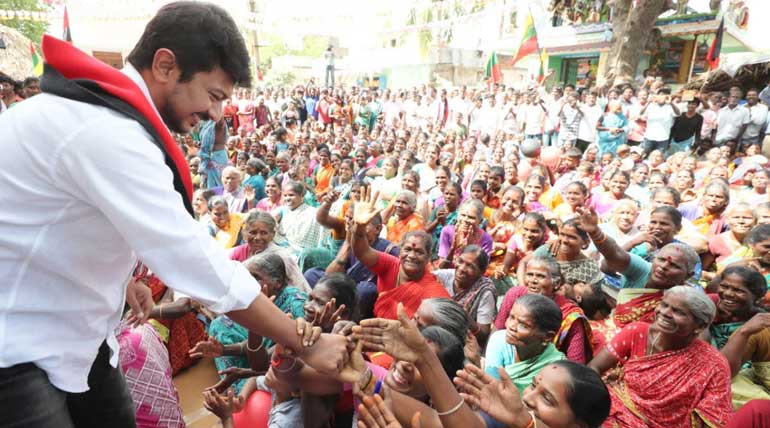 DMK may win Vikravandi but have to work more to help Congress retain Nanguneri: DMK is under pressure now to sustain both the Nanguneri and Vikravandi by-election constituencies. Unlike AIADMK, who have no real problem because of the results of the two by-elections, DMK has to win both the seats.
It is because they, along with alliance partner Congress, have won them in 2016 assembly polls. Even if they lose one MLA seat, it will be seen as a drop in their popularity after their great show of strength in the MP elections. Hence DMK party is working full time to save the two by-poll assembly constituencies.
Vikravandi may bring victory to DMK: The sympathy votes due to the death of the DMK MLA K. Rathanamani will help DMK to a great extent. Also, the recent announcements for the Vanniyar community by DMK leader Stalin to fulfill them, when they come to power will help them. It is because Vikkaravandi's constituency has a predominantly Vanniyar population.
The PMK party for the Vanniyars have some stronghold, and there was a war of words between the two parties over Stalin's announcement to Vanniyars. Also, the meeting of Ramdoss and Anbumani two days back with Prime Minister Modi is seen by many as a boost to the party.
What kind of effect it will have on the by-elections on 21st is a crucial question. But the DMK may win this constituency comfortably if there are no significant changes or "activities" this week by the AIADMK and its allied parties.
Nanguneri may go AIADMK: H.Vasanthkumar had a good name as the MLA of the Nanguneri constituency. As he became the MP of Kanyakumari now, he wanted the MLA seat to be given to his brother Kumari Ananthan. He was a veteran Congress leader for decades and also was many times MLA, MP, and the president of Tamil Nadu state Congress.
As usual, the in-fighting within the Congress erupted, and he was denied the ticket. It gave the AIADMK many chances to try to win the Nanuneri seat. Ruby Manoharan, a native of Kanyakumari district, a former air force officer and now a wealthy and successful real estate businessman in Chennai, maybe the right candidate.
But Congress, which is famous for its leg-pulling tactics and in-fights, may cause them to lose the Nanguneri seat also. Hence DMK chief Stalin is doing his entire best not to let the Nanguneri seat go to AIADMK.
But all have to wait till 24 October, to know the result of the two by-poll constituencies and who wins this prestigious MLA seats.