DMK President Stalin Comments Over State Government Plea
Mahalakshmi Chandramohan (Author)
Published Date :

May 06, 2019 15:29 IST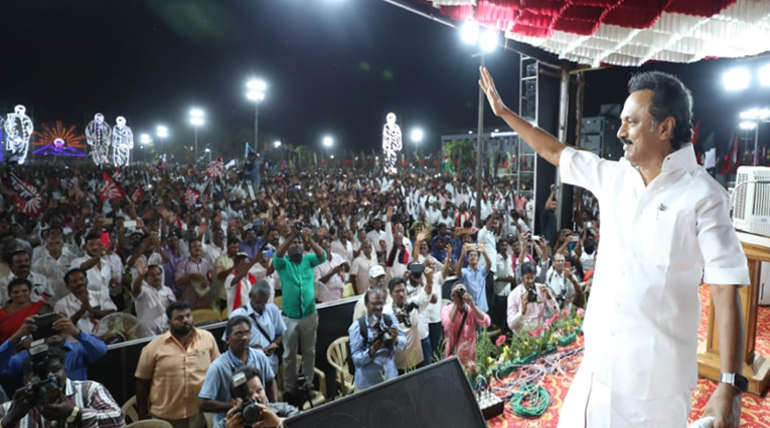 DMK President M.K Stalin comments over state government of its persistent petitions over the court to sustain the delay of the local body elections. He affirms that the inability to procure the elector rolls can never be a justification for the suspension of the by-election.
A disconnect from Democracy
He concludes that the special officers assigned can never render the role of the elected representatives. He states only the elected representatives can be the voice of the people in the constituencies. He claims it to be an evident act of the state government in setting up the democracy towards attenuation.
Minister's overrule
He alleged S.P Velumani (Municipal Administration minister) for his intentions of exercising his direct control over the local bodies. He states that his overall aim is to somehow procure allowance from the tenders allocated for the accomplishment of works in the local bodies.
Partial movement by Election Commission
He claims that the state election commission is allied with the ruling government to file petitions to hold up the local body elections. He doubts if it is really required to have an election commission that is gearing up with the induction of the state government.
Stalin finally ends up with the statement that the ruling party is pressured after knowing its decline over the upcoming election.