ads
Dr Tamilisai Soundararajan says to Seeman, Worry About Your State and Not Kashmir
Vijayan Sankar (Author)
Published Date :

Aug 12, 2019 13:30 IST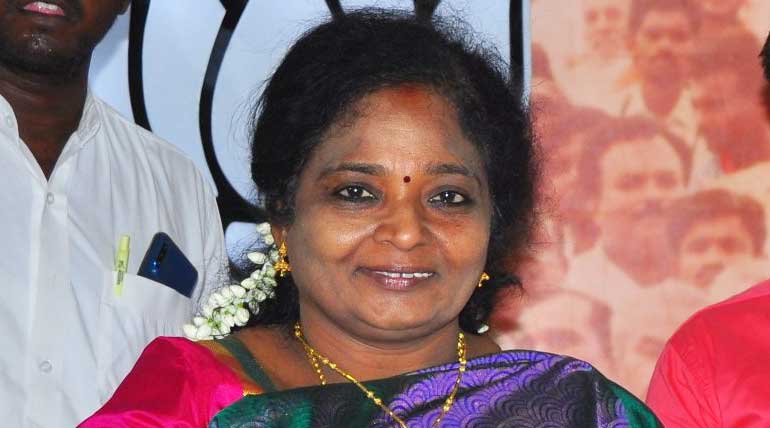 Dr Tamilisai Soundararajan says to Seeman, worry about your state and not Kashmir: Dr Tamilisai Soundararajan spoke on various issues to the press reporters now. She talked about the Home Minister Amit Shah's visit yesterday to Tamil Nadu, Vellore elections, Kashmir abrogation opposition in Tamil Nadu and many others. While speaking on the Kashmir comment by Rajnikanth and the reply by Seeman, president of Naam Tamilar Kathci, she said that he should worry about only his state and not on Kashmir.
Tamilisai during a meeting with the press persons now said that the comments by Seeman on Rajnikanth's praise on Modi and Amit Shah are unnecessary.
What is the comment of Rajni and Seeman reply?
Yesterday during a book release function, superstar and politician Rajnikanth praised Prime Minister Narendra Modi and Home Minister Amit Shah. He said that they are both like Krishna and Arjunan in Mahabaratham. But he also said who is Krishna and who is Arjuna is only known to them. To this, Seeman questioned him, if Modi and Amit Shah are Krishna and Arjuna, then the war is against whom he asked.
Dr Tamilisai Soundararajan did not answer this question but asked the validity of Seeman to ask such a question. She said why people like Seeman always talk about war. Why not be peaceful is her contention. Also, she asked what he knows about Kashmir. She further justified that Vajpayee was against Article 370 and as not claimed by Seeman. She also requested Seeman to worry only about Tamil Nadu and not about Kashmir.
Dr Tamilisai Soundararajan confirmed that the Central Government is taking good care of Kashmir and the people in Kashmir are happy and peaceful now. She said Amit Shah was happy with the inclusion of BJP members in Tamil Nadu. Also, she criticized former Minister P.Chidambaram for saying Tamil Nadu also will be bifurcated to Chola, Chera and Pandiyan ruled parts. He condemned such fear creating speeches of Chidambaram. In Vellore elections, she once again reiterated that AIADMK won and it is not a victory in Vellore for DMK.
Dr Tamilisai Soundararajan says to Seeman, Worry About Your State and Not Kashmir