Education Minister Sengottaiyan in Finland to Bring 3D Environment into Tamil Nadu Classrooms
Vijayan Sankar (Author)
Published Date :

Sep 02, 2019 15:36 IST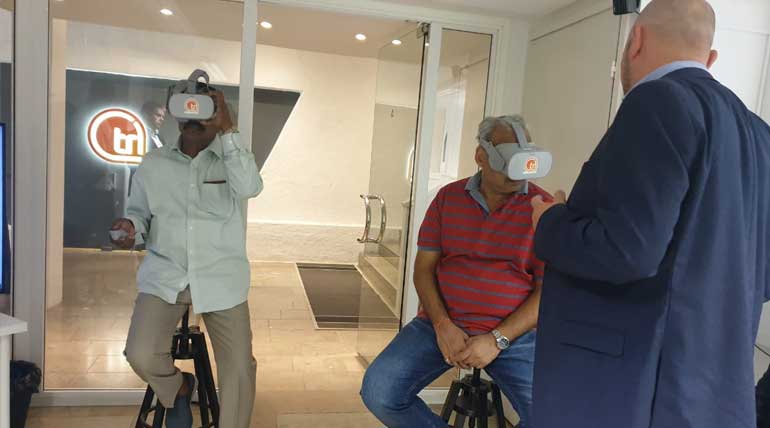 Education Minister Sengottaiyan to bring 3 D environment into Tamil Nadu classrooms: Education Minister Sengottaiyan is in talks with Finland Education experts to transform Tamil Nadu education into the 3D environment. Sengottaiyan and other officials of the Tamil Nadu education department are on an educational tour of Northern European countries.
In Finland, they were in talks with its education authorities to bring in VR or virtual reality into the Tamil Nadu classrooms. It will enable students to have a real-time vision of learning for their better understanding.
Education Minister Sengottaiyan following the footsteps of Chief Minister Edappadi Palaniswami : Following Chief Minister Edappadi Palaniswami, who is signing MOU in London for the welfare of Tamil Nadu people, Education Minister Sengottaiyan is doing the same thing in the northern part of Europe. He was earlier in Sweden and had a cordial meeting with the Tamil people living there.
Sengottaiyan next visited Finland and is in talks with its education experts to use virtual reality 3 D in Tamil Nadu classrooms. The experts there explained in detail how VR could change the lives of students with in-depth education techniques. The education minister is set to sign MOU to bring in this VR 3 D technique to schools across Tamil Nadu.
How will virtual reality change the lives of Tamil Nadu students?
With VR's 3D environment, the students absorb more information in a much better way
It makes studying the students a much exciting and enjoyable experience
The students without leaving the classroom can travel back in history or to future to unfold its mysteries
Managing robots from a distance to bring in a new educational environment called telerobotics
Students will be able to travel in time and space
Brings students closer to other communities to foster their values, kindness, and empathy with others
The Tamil Nadu Chief Minister Edappadi Palaniswami and Education Minister Education Minister Sengottaiyan are taking Tamil Nadu and its students to a global level with VR education, helicopter ambulance service among others.